MAVIS RIVERS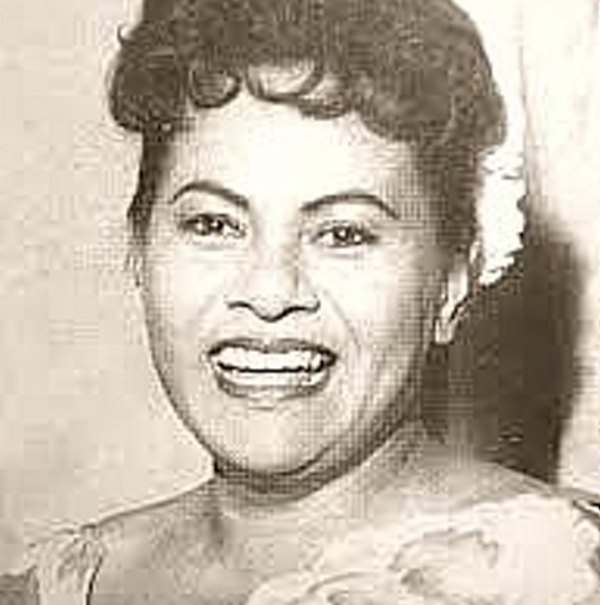 Biography
Jazz vocalist Mavis Rivers recorded for Reprise, Capitol, and Vee-Jay in the early '60s before making a surprising comeback in the early '80s.
Also known for being the mother of Matt Catingub, Mavis Rivers  was born in 1929 in Apia, Upolu, Western Samoa, and moved to Pago Pago (American Samoa) after the Pearl Harbor bombing. She joined her father's band as a vocalist and entertained troops stationed in Pago Pago. Then, once WWII ended, her family relocated again, moving to New Zealand, where she continued singing.
She experienced some success as a vocalist in New Zealand and soon decided to move to the States. After a brief stay in Salt Lake City, UT, she ended up in Los Angeles, CA, where she worked as a secretary during the days and a nightclub singer during the nights, playing with a Hawaiian band that featured her future husband, bassist David Catingub.
By the end of the '50s, she'd scored a recording contract with Capitol Records and debuted with the Take a Number LP (1959), which was arranged and conducted by Nelson Riddle. More records followed: Hooray for Love (1960, Capitol), arranged and conducted by Jack Marshall; The Simple Life (1960, Capitol), arranged and conducted by Dick Reynolds; Mavis (1961, Reprise), arranged and conducted by Marty Paich; Swing Along With Mavis (1961, Reprise), arranged and conducted by Van Alexander; Mavis Meets Shorty Rogers (1961, Reprise), arranged by Chuck Sagle; and, finally, We Remember Mildred Bailey (1964, Vee-Jay).
In the early '80s, she returned to singing, appearing on two of her son's albums: Matt Catingub's My Mommy and Me (1983, Sea Breeze) and Hi-Tech Big Band (1984, Sea Breeze). In addition, she released a solo album of her own during this sudden period of activity, It's a Good Day (1983, Delos). In 1990, she contributed to her son's I'm Getting Cement All Over Me album, and then unfortunately suffered from an untimely fatal stroke on-stage in 1992, bringing her singing career to a close.