MAURICE CHEVALIER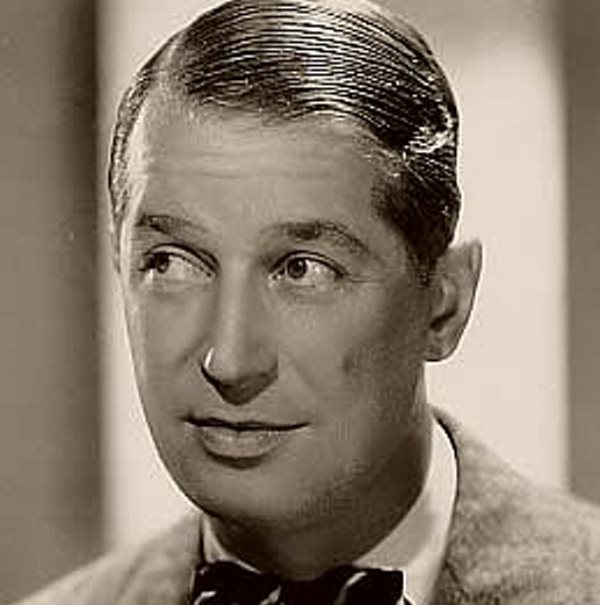 Biography
Maurice Chevalier
. Born on September 12, 1888 in Paris, Chevalier and his older brother started as circus acrobats. At age eleven, he landed his first singing job at 12 francs a week. It was in his teens that he picked up his trademark straw hat.
At the age of 17, he was "discovered" by night club singer Mistinguett and they became a popular act at the Folies-Bergere.
In 1914, He joined the French Army, was wounded and captured. During his two years in a German prisoner of war camp, he learned English from an English prisoner.
Following the war, Maurice Chevalier began appearing in French musical films in addition to his work on the stage.
Coming to America, he became recognized as, in the words of film critic Leonard Maltin, "the epitome of French charm and sophistication." In 1929 he starred in his first Hollywood musical "Innocents of Paris." This was just two years after Al Jolson made history with the first all-talking motion picture. He was nominated for Academy Awards for The Love Parade (1929/1930) and The Big Pond (1929/1930). Making a dozen movies over the next seven years, Chevalier and his songs, such as "Mimi", "Louise", and "Valentine", became internationally popular. He returned to Paris in 1935.
After World War Two, he toured the world with his one-man show. In the late 1950's his appearance in the movie "Love in the Afternoon" started his second film career. This was followed by such films as "Can-Can", "Pepe", "Count Your Blessings", "A Breath of Scandal", "Jessica", "A New Kind of Love", "In Search of the Castaways", "Fanny", and, most importantly, "Gigi". In 1959 he received a special Academy Award for his contributions to the world of entertainment. In the 1950's and 1960's, he made a number of memorable appearances on television in such programs as The Lucy-Desi Comedy Hour and The Jack Benny Program.
While honored throughout the world as a great international entertainer, he was especially popular with American and French-speaking peoples, becoming an unofficial ambassador of goodwill in the relations between France and the United States.
Throughout his seventies, he continued his popular one-man show around the world. He retired from the stage in 1968, a show business legend. His last work was the title song in the Disney movie, The Aristocats in 1970.
Maurice Chevalier died on New Year's Day 1972.