MARISOL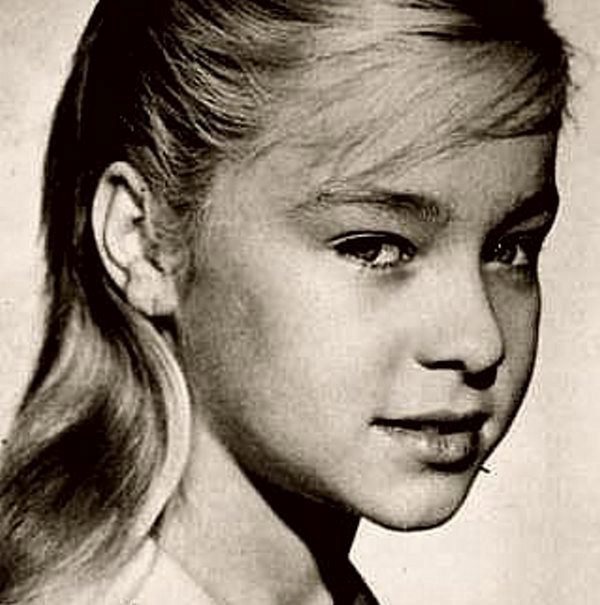 Biography
Josefa Flores González, better known as Marisol or Pepa Flores, is a Spanish singer and actress. She is considered one of the most popular icons of the 60s in Spain. Marisol, in Spanish terms, means Mary of the sun (In a rough translation) or in spanish, Mary del Sol.
Marisol
Marisol was born María Josefa Flores on February 4, 1948 in Málaga, Andalusia, Spain. From early on, she demonstrated a great love of singing and traditional flamenco dance. In 1959, she was discovered by the film producer, Manuel José Goyanes Martínez, who saw one of her appearances on television. She became an international sensation, from Spain to Japan.
The film director, Luis Lucia Mingarro, propelled her to national stardom in the film trilogy Un rayo de luz (Ray of Light), Ha llegado un ángel (An Angel Has Arrived) and Tómbola (Lottery). The films featured Marisol singing one of her best-known songs: "La vida es una tómbola" (Life is a Lottery), among others like "Corre, corre, caballito" (Run, run, little horse), "Bambina", "Ola, Ola, Ola", "Estando contigo" (Being With You), "Chiquitina" (Little girl) or "Nueva melodía" (A New Melody). In 1963 she also starred the funny Marisol Rumbo a Río (Marisol Is Bound For Rio), where she played both twins like Hayley Mills in "The Parent Trap" and sang "Bossanova junto a ti" (Bossanova with you), "Muchachita" (Little Woman), "¡Oh, Tony!" and "Guajiras". Besides she co-starred with Robert Conrad in 1964's movie called La Nueva Cenicienta (The New Cinderella). In that movie movie she sang another of her best-known songs: "Me conformo" (I am happy). Mel Ferrer directed her in Cabriola (Prancer) in 1965 where she sang one of her most beautiful songs: "Cabriola", among others like "¡Ay, vagabundo!", "Ya no me importas nada" (You mean nothing to me) and "Sevillanas". During that movie Audrey Hepburn herself went shopping with Marisol to Paris. She also appeared in Búscame esa chica (Find That Girl) with the Spanish idols "El Duo Dinámico" (a popular duet of the sixties and seventies), which had some biographical elements — it featured Marisol singing "Mi pequeña estrella" (My Little Star), "Typical Spanish" and "Solo a Ti" (Only You) — and she made a brief appearance in La historia de Bienvenido (The Bienvenido's Story), a tale about a donkey.
In 1967 she starred as adult film star in the comedy Las cuatro bodas de Marisol (The Four Weddings of Marisol), where she was again the daughter of actress Isabel Garcés and she sang "La Boda" (The Wedding), "Johny", "Belen, Belen" with the Catalan flamenco singer Peret and "La tarara" inspired by a poem of García Lorca. She also played Solo los dos (Two alone), where she featured "La nieve" — Marisol's most popular song in South America, composed by Juan Pardo and the famous singer Rocío Dúrcal's husband, Júnior. She appeared in Carola de día, Carola de noche (Carola by day and by night), which wasn't very successful. In 1969 she appeared in the choral comedy El taxi de los conflictos (The problem cab), where she sang the popular "Corazón contento" (Happy heart), composed by the famous Argentinian singer Palito Ortega.
She was a familiar children's icon during the 1960s, and entertained many high-ranking dignitaries, including Francisco Franco. As an adult, she was awarded the Best Actress prize at the Karlovy Vary International Film Festival for her role in Los Días del Pasado (Days Gone By). A few years before she also played La corrupción de Chris Miller (The corruption of Chris Miller), directed by Juan Antonio Bardem, the uncle of awarded Spanish actor Javier Bardem; La chica del Molino Rojo (The Girl from the Red Cabaret), co-starred with Mel Ferrer; and El poder del deseo (The Power of Desire), directed by Juan Antonio Bardem and co-starred with Pilar Bardem.
As an adult she replaced her stage name with her given name, Pepa Flores. Her most recent films are Carlos Saura's Bodas de sangre (Blood Wedding) based on García Lorca's play and Carmen, 1983. She appeared in the title role of the Spanish national television series Mariana Pineda in 1984, in which she played a Liberal Party's hero and in the film Caso Cerrado with Antonio Banderas, where she was applauded for her leading role in 1985.
She has three daughters from her relationship with dancer Antonio Gades, who died in 2004. One of her daughters, María Esteve, is also an actress, and her youngest daughter, Celia, is a pop flamenco singer. Pepa Flores is retired and lives with her husband in Málaga, where she works for charitable causes. She was a sympathizer but never a member of the Spanish Communist Party. There are many websites devoted to her. Twenty years after her retirement, she still enjoys the love and devotion of thousands of fans around the world. The Spanish press calls her "un mito", a living legend.