MAHALIA JACKSON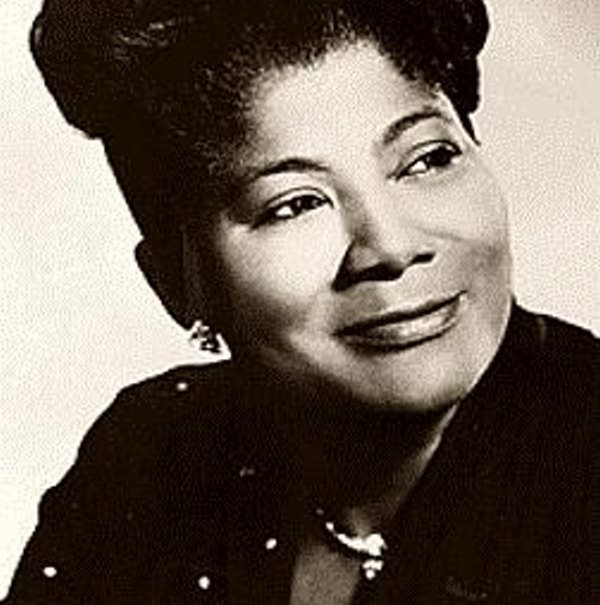 Biography
Gospel singer
Mahalia Jackson
was born on Oct. 26, 1911, in New Orleans, Louisiana. In the 1920s, she moved to Chicago and joined the Greater Salem Baptist Church gospel choir. The song "Move Up a Little Higher" was her first big success. It sold a millio
Gospel singer. Born on October 26, 1911, in New Orleans, Louisiana. Mahalia Jackson became a leading singer in Gospel music, known for her rich, powerful voice. A devout Baptist, she still found time for secular sounds of such blues artists as Bessie Smith and Ma Rainey.
After moving to Chicago in the late 1920s, Mahalia Jackson joined the Greater Salem Baptist Church, and soon became a member of the Johnson Gospel Singers. She performed with the group for a number of years. After singing with the Johnson Gospel Singers, Mahalia Jackson started working with Thomas A. Dorsey, a Gospel composer. She also worked a number of jobs before her musical career took off.
While she made some recordings in the 1930s, Mahalia Jackson had her first taste of success with "Move Up a Little Higher" in 1947, which sold a million copies. She became more in demand, making radio and television appearances. Jackson also had a successful tour abroad in 1952, and became especially popular in France. She even had her own gospel program on the CBS television network in 1954 and scored a hit with "Rusty Old Halo" that same year. In 1958, she appeared at the Newport Jazz Festival in Rhode Island, performing with Duke Ellington and his band.
Mahalia Jackson became an active supporter of the civil rights movement in the 1960s. She sang at the March on Washington at the request of her friend Dr. Martin Luther King, Jr. in 1963. After King's death in 1968, Jackson sang at his funeral and largely withdrew from public political activities.
In her later years, Mahalia Jackson had several hospitalizations for various health problems. She died of a heart attack on January 27, 1972. She is remembered for her strong, soul-like delivery, her deep commitment to her faith, and her lasting influence on musicians from all of different types of musical genres.