LURLEAN HUNTER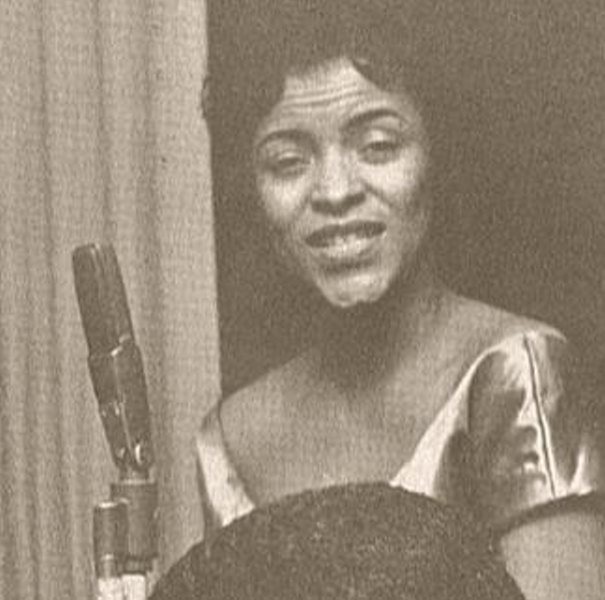 Biography
Lurlean Hunter was born Lurleane Hunter in Clarksdale, Mississippi, on December 1, 1919. Following the pattern of black migration to the North, her family moved to Chicago when she was two months old.
In her senior year at Englewood High, Hunter was already performing club dates, notably with Johnny Long's Swing Band in South Bend, Indiana, in 1938. Upon her graduation, in February of 1939, Hunter pursued her singing ambition, and secured a gig with the Les Hite band at the Parkway Ballroom in January of 1941.
Back in Chicago, in 1944, she auditioned before Red Saunders, who was sufficiently impressed to add her immediately to the Club DeLisa revue, where she became a regular for the next four years, and establish her as a Chicago institution. In late 1945, she interrupted her DeLisa work for a job at the Stairway to the Stars club with the Floyd Campbell Orchestra.
She returned to the DeLisa for Fletcher Henderson's 15- month engagement (February 1946 through May 1947) and was still on hand for Red Saunders' homecoming in May 1947. In early 1948, Hunter had achieved enough fame to leave the Club DeLisa behind her. She became the feature performer at the Ritz Lounge. Later in the year she would perform with the Larry Steele Show at the upscale Beige Room in the Pershing Hotel.
Hunter's first records were for the Seymour label, "I Hadn't Anyone 'till You" and "My Home Town Chicago," a well- crafted tribute to the South Side music scene, finding the singer in great voice. "My Home Town Chicago" made Hunter a regular on the North Side club circuit. The record helped her pick up a gig at Rossi's Apex Club in December 1950. In 1951 she cut two singles for the obscure Major label "Imagination" and "If I Should Lose You."
In 1953 she got her big break. RCA Victor signed her; she made three albums "Lonesome Gal," (1955) "Night Life," (1956) and "Stepping Out," (1958) all of which were done in New York City. "Lonesome Gal," under the production aegis of Quincy Jones, was released under the RCA imprint; the next two LPs were released on RCA's subsidiary Vik. She made one LP for Atlantic, "Blue and Sentimental," (1960) also in New York.
The RCA records provided Lurlean Hunter the national fame to which she had always aspired. She appeared on national television and began playing the major jazz clubs all across the country. In Chicago, she performed on television and radio often, gaining a regular role on radio station WBBM's program The Music Wagon in 1963. Hunter became a well known voice doing commercial jingles during these years. Her last recordings were made on the Smash label in 1964, and were most pop oriented material. From 1966 through 1971, she operated a fashionable South Side jazz club.
Just a few months later she closed the club and left the music scene for good, deciding to settle down and raise her family.
Lurlean Tischler died in Kalamazoo, Michigan, on March 11, 1983, just 63 years old.