LOLA FLORES
Biographie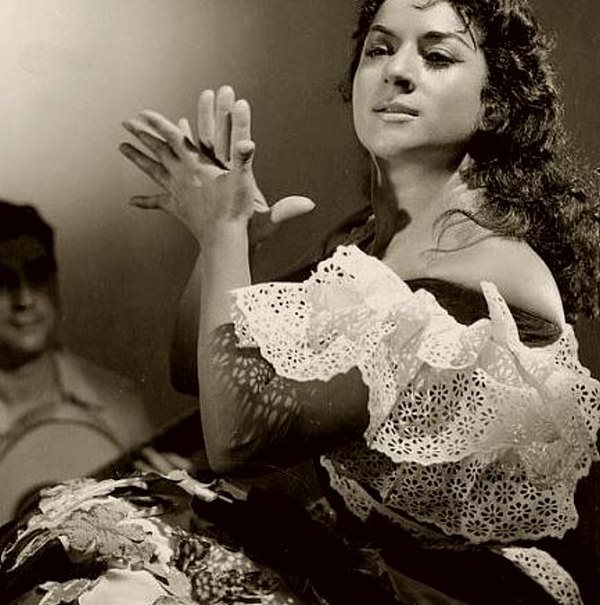 Lola Flores
María Dolores "Lola" Flores Ruiz
(21 January 1923 – 16 May 1995) was a Spanish singer, dancer and actress.
Flores was born in Jerez de la Frontera, Cadiz (Andalusia, Spain). Although not a Gypsy herself, she is strongly identified with the Spanish gypsy culture.[1] She became a famous dancer and singer of Andalusian folklore at a very young age, performing flamenco, copla or chotis and featuring in films from 1939 to 1987. Her greatest success was in folklore shows with Manolo Caracol, who was her artistic partner until 1951.
In 1958 she married Antonio González el Pescaílla, a guitarist from Cataluña Spain who was gypsy. She had three children: Dolores (singer and actress Lolita Flores); rock musician, singer and actor Antonio Flores; and singer and actress Rosario Flores.
Lola Flores died of breast cancer in 1995, aged 72, and was buried in the Cementerio de la Almudena in Madrid. Shortly after her death, her distraught 33-year-old son, Antonio Flores, committed suicide by overdosing with barbiturate and was buried near her.
In 2007, the biography Lola, la película was made. The movie describes her early life, starting in 1931 until 1958.