LIBERTAD LAMARQUE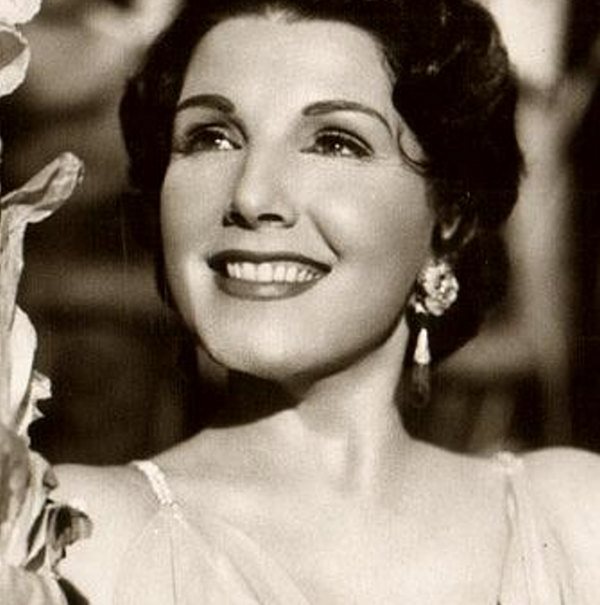 Biography
Libertad Lamarque (November 24, 1908 – December 12, 2000) was an Argentine actress and singer. Originally from Argentina, she reached fame throughout Latin America while living in Mexico and working in Mexican cinema.
Libertad Lamarque started acting professionally at only seven years old. Her family later moved to Buenos Aires in 1922, where she worked in theatre, and years later recorded her first tango LP, with great success. She filmed Adiós, Argentina in 1930, and the first Argentine film with sound ¡Tango! in 1933. Lamarque was a light soprano with a vocal range from approximately middle C (C4) to "high A" (A5). She was the first singer to be recorded for a sound film in Argentina.
Her fame crossed the borders of Argentina and grew throughout Latin America where she became known as La Novia de América ("The Sweetheart of the Americas"). By the time she died in 2000, she had appeared in 65 films (21 filmed in Argentina, 45 in Mexico and one in Spain) and six soap operas, had recorded over 800 songs and had made innumerable theatrical appearances.
Even today her memory is revered and she is fondly remembered in all Spanish speaking Americas.
Legend has it that Lamarque left Argentina because she had been blacklisted by Argentina's first lady Eva Perón. Marysa Navarro and Nicholas Frasier, authors of Evita: The Real Life of Eva Perón (ISBN 978-0-7366-3838-8), however, say that this is not likely. Rather, say the authors, Lamarque moved to Mexico, where she was already adored by the audiences, because the Mexican cinema was in a better state during the 1940s and '50s than was the Argentine cinema. The authors also point out that Libertad Lamarque traveled freely between Argentina and Mexico during the lifetime of Eva Perón and beyond, which does not support the blacklisting legend.
Libertad Lamarque herself denied during her lifetime certain aspects of the legend, especially the reports that she had slapped Eva on the set of La Cabalgata del Circo (1945). In her 1986 autobiography she flatly denied the allegations and explained that she was simply mortified by Eva's lack of discipline during production of the film. "She was constantly late"—wrote Lamarque—"and we all had to wait for hours, dressed in these uncomfortable period costumes, but sometimes she wouldn't even show up". Lamarque, who was the star of the film, complained bitterly to the director but "to no avail" —she remembered— "Eva did as she pleased and she had everyone charmed, even the director." After completion of the film Libertad went on tour and was offered a starring role in "Gran Casino" in Mexico.
She struck a deal with the producers in which she declined payment for her work in exchange for the rights of the film's distribution in Argentina, Uruguay and Paraguay. Back in Buenos Aires, Libertad could not get any theatre to show her film. She also noticed that former friends were now avoiding her and that the printed media was ignoring her. By now Evita Peron was firmly established in the Casa Rosada, the Presidential palace, and somebody told Lamarque "confidentially" that the ban came from there. Lamarque and her husband took their case directly to Eva who received the complaints gracefully and denied any involvement.
However, time passed and Libertad Lamarque films went unreleased, her recordings went unplayed on the radio and her face did not appear in any magazines. This is when the actress-singer decided to settle in Mexico and avoided visiting her homeland except for infrequent family visits. Lamarque was never formally persecuted or threatened by the Perón regime but was simply "non existent". She never worked in Argentina while the Peróns were in power and her countrymen were never officially informed of how important she was in Latin American show business.