LES BAXTER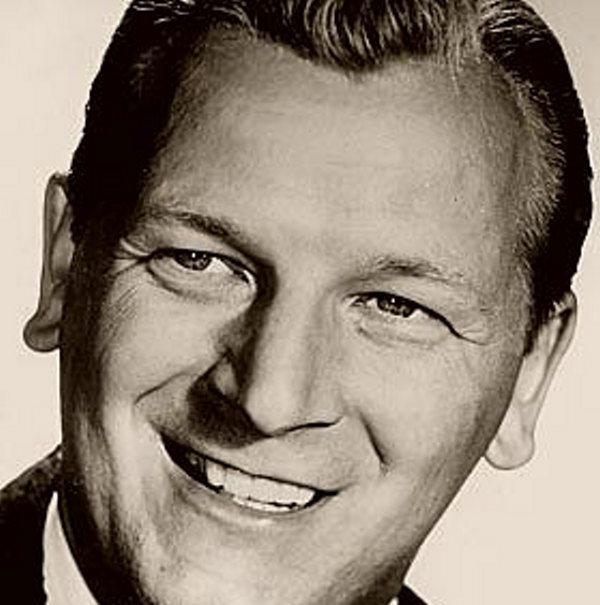 Biography
Les Baxter (March 14, 1922 – January 15, 1996) was an American musician and composer.
Baxter studied piano at the Detroit Conservatory before moving to Los Angeles for further studies at Pepperdine College. Abandoning a concert career as a pianist, he turned to popular music as a singer. At the age of 23 he joined Mel Tormé's Mel-Tones, singing on Artie Shaw records such as "What Is This Thing Called Love?".
Les Baxter then turned to arranging and conducting for Capitol Records in 1950, and conducted the orchestra of two early Nat King Cole hits, "Mona Lisa" and "Too Young". In 1953 he scored his first movie, the sailing travelogue Tanga Tika. With his own orchestra, he released a number of hits including "Ruby" (1953), "Unchained Melody" (1955) and "The Poor People Of Paris" (1956). He also achieved success with concept albums of his own orchestral suites: Le Sacre Du Sauvage, Festival Of The Gnomes, Ports Of Pleasure, and Brazil Now, the first three for Capitol and the fourth on Gene Norman's Crescendo label. The list of musicians on these recordings includes Plas Johnson and Clare Fischer. Baxter also wrote the "Whistle" theme from the TV show Lassie.
Les Baxter did not restrict his activities to recording. As he once told Soundtrack! magazine, "I never turn anything down".
In the 1960s, he formed the Balladeers, a conservative folk group in suits that at one time featured a young David Crosby. He worked in radio as musical director of The Halls of Ivy and the Bob Hope and Abbott and Costello shows.
Like his counterparts Henry Mancini and Lalo Schifrin, Baxter later worked for the film industry in the 1960s and 1970s. He worked on movie soundtracks for B-movie studio American International Pictures where he composed and conducted scores for Roger Corman's Edgar Allan Poe films and other horror stories and teenage musicals, including The Pit and the Pendulum, The Comedy of Terrors, Muscle Beach Party, The Dunwich Horror, and Frogs. Howard W. Koch recalled that Baxter composed, orchestrated and recorded the entire score of The Yellow Tomahawk (1954) in a total of three hours for $5,000.
When soundtrack work fell off in the 1980s, he scored music for theme parks such as SeaWorld. In the 1990s, Baxter was widely celebrated, alongside Martin Denny and Arthur Lyman, as one of the progenitors of what had become known as the "exotica" movement. In his 1996 appreciation for Wired magazine, writer David Toop remembered Baxter thus: Baxter offered package tours in sound, selling tickets to sedentary tourists who wanted to stroll around some taboo emotions before lunch, view a pagan ceremony, go wild in the sun or conjure a demon, all without leaving home hi-fi comforts in the white suburbs.
Les Baxter has a motion picture star on the Hollywood Walk of Fame at 6314 Hollywood Blvd.