KEELY SMITH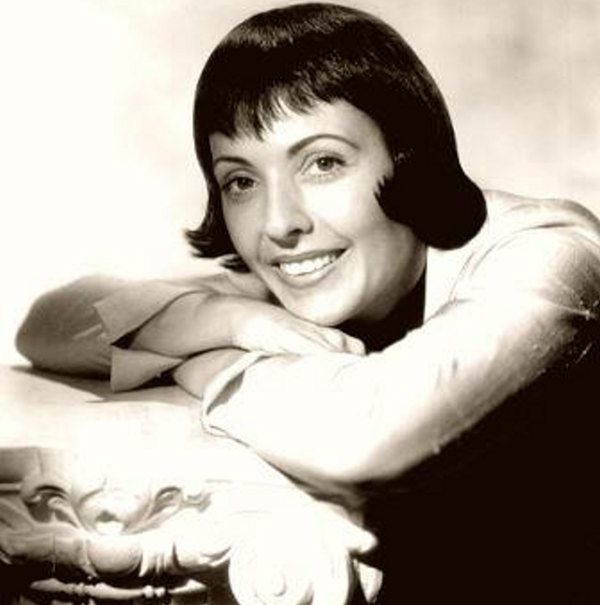 Biography
Keely Smith (born Dorothy Jacqueline Keely, March 9, 1932) is an American jazz and popular music singer who enjoyed popularity in the 1950s and 1960s. She collaborated with, among others, Louis Prima and Frank Sinatra.
Keely Smith showed a natural aptitude for singing at a young age. At age 14, she started singing with a naval air station band led by Saxie Dowell. At 15, she got her first paying job with the Earl Bennett band.
Keely Smith made her professional debut with Louis Prima in 1949 (the couple were married in 1953); Smith played the "straight guy" in the duo to Prima's wild antics and they recorded many duets. These include Johnny Mercer's and Harold Arlen's "That Ol' Black Magic", which was a Top 20 hit in the US in 1958. In 1959, Smith and Prima were awarded the first-ever Grammy Award for Best Performance by a Vocal Group or Chorus for "That Ol' Black Magic". Her "dead-pan" act was a hit with fans. The duo followed up with the minor successes "I've Got You Under My Skin" and "Bei Mir Bist Du Schoen", a revival of the 1937 Andrews Sisters hit. Smith and Prima's act was a mainstay of the Las Vegas lounge scene for much of the 1950s.
Keely Smith appeared with Prima in the 1959 film, Hey Boy! Hey Girl!, singing "Fever", and also appeared in and sang on the soundtrack of the previous year's Thunder Road. Her song in Thunder Road was "Whippoorwill". Her first big solo hit was "I Wish You Love" in 1957. In 1961, Smith divorced Prima. She then signed with Reprise Records, where her musical director was Nelson Riddle. In 1965, she had Top 20 hits in the United Kingdom with an album of Beatles compositions, and a single, "You're Breaking My Heart". As of 2013, her Reprise recordings have never been made available on CD.
In 1985, she made a comeback with I'm In Love Again (Fantasy Records)[citation needed]. Her albums, Swing, Swing, Swing (2002), Keely Sings Sinatra (2001) for which she was Grammy nominated, and Keely Swings Count Basie Style with Strings (2002) garnered critical and fan acclaim.
In 1998, a Golden Palm Star on the Palm Springs, California, Walk of Stars was dedicated to her.
Keely Smith released Vegas '58 – Today a compilation album of her best known songs, all recorded live. Smith has re-recorded a number of songs from her Prima years, including a modified version of "Oh Marie," which has been renamed "Oh Louis" in tribute. By her own admission, she has never had a singing lesson and cannot read music.
She works a light touring schedule. She was booked at the Cafe Carlyle in New York City in 2007. On February 10, 2008, Keely Smith performed "That Old Black Magic" with Kid Rock at the 50th Grammy Awards.