JUANITO MÁRQUEZ
Biographie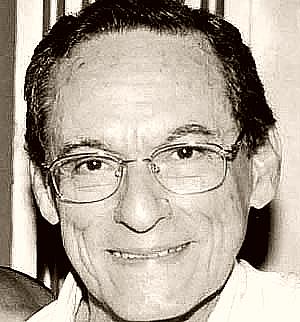 Juanito Márquez,
Juan R. Marquez (artistically known as (Juanito), was born in Holguin, Cuba. He was taught music and guitar by his father, Juan Marquez, Sr., who at the time was Holguin's band director.
In his beginnings as arranger, he worked for diverse local bands, and especially for the renowned "Hermanos Aviles" orchestra. Later on, while still residing in his native city of Holguin, he wrote arrangements for the "Riverside" Orchestra featuring Tito Gomez (Riverside's singer), the "Radiocentro" Orchestra of the CMQ circuit (the orchestra for the then popular TV Show "Cabalgata", and for the Bebo Valdes" Orchestra. He also arranged for the Puerto Rican orchestra of Cesar Concepcion. All of this occurred during the middle of the 50s.
After arriving in Havana, he performed as guitarist in numerous recordings, as well as composed and arranged for various important Cuban interpreters such as Pacho Alonso (Ritmo y Pilón), Omara Portuondo, Elena Burque, Moraima Secada, Fcrnando Alvarez, Cuarteto Voces Latinas, Luis García, and much of the Julio Gutierrez Orchestra's productions in which he was also present as guitarist; he also arranged for strings and brass for Felipe Dulzaides y sus Armonicos.
During his last years in Cuba, he composed and arranged the music for Hotel Habana Hilton's Caribe show, based on a rhythm he created by fusing the joropo and the Venezuelan merengue with Cuban rhythm for which he coined the name "Ritmo Pa'ca" using the name of his first composition for the show which he titled "Arrimate Pa'ca" This tune was made popular by Orquesta Aragón and later adopted by Pello El Afrocan" with his Mozambique rhythm. The tune was re-titled "La Fiesta" and was recorded a few years ago by singer .Jose Luis Rodriguez "EI Puma".
In 1969, Juanito Márquez left Cuba and took up residence in Madrid, Spain. There he began as session guitarist and bassist for various musical groups, during which time he recorded on a daily basis. (At that time, Madrid was considered a sort of recording Mecca.) He worked with Julio Iglesias, Mocedades, Rafael, Massiel, Cecilia, Paul Muriart, and Danny Rivera who would travel from Puerto Rico to record in Spain.
He also participated in numerous productions for Juan Carlos Calderon. Soon thereafter, he was contracted by Hispavox (at that time, one Europe's largest musical production companies) and produced Paloma San Basilio's first two albums (during his six year tenure with Hispavox, Juan was writing an average of two hundred arrangements per year). He also produced albums for Jose Luis Perales, Karina, Mari Trini, Jeanette, Yerbabuena, Moncho "EI Gituno del Bolero", Elsa lbaeza, Tony Landa and others.
In 1974 he directed the orchestra for the Mayorca Festival (Tony Landa) for which he also wrote the arrangements. In 1976, during the beginning stages of producing an album for Rafael (one of Spain's greatest singers) he received notification that his permanent resident status had finally been approved by the United States and so he was only able to complete two arrangements for the album.
Upon arriving in the U.S. he was hired by Lou Pace of International Sound and wrote arrangements for various artists and musical groups. During that time, he produced renowned artists, as well as others who were in the beginnings of their musical careers.
In 1986, Juan arranged and orchestrated Jose Feliciano's Grammy nominated song Le-Lo-Lai in Feliciano's album "Te Amare". He received a Grammy nomination for his work in the album "Ruthless people". He worked on Gloria Estefan's album "Conga" as well as in many other of her songs. Additionally, he wrote eight arrangements for Estefan's album "Mi Tierra", along with three songs: "Ayer", "Montuno", and "Si Señor".Juanito Márquez  also played all but one of the guitar parts in that same album.
He wrote many of the arrangements for the late Israel Cachao´s albums and also arranged and produced Albita´s first album "Que Manera de Quererte". In Jon Secada's album "Amor", he arranged six songs and participated in the recording of same as session guitarist. In that same album, Jon recorded two of Juan's most recorded songs: "Alma con Alma" and "Como un Milagro"
Juanito Márquez revisited his ties with Spain writing six of the arrangements for Jose Luis Perales' album "Quedate conmigo" in which he laid down all of the guitar and bass parts. He later produced, arranged, and directed El Consorcio's (formerly known as Mocedades) album "Cuba".
On November 11th, 2009, "The Maestro" (as he is called by his peers) received a "much deserved" and "long coming" recognition from the Latin Grammy academy for his lifetime work.