JOSÉ BASSO
Biographie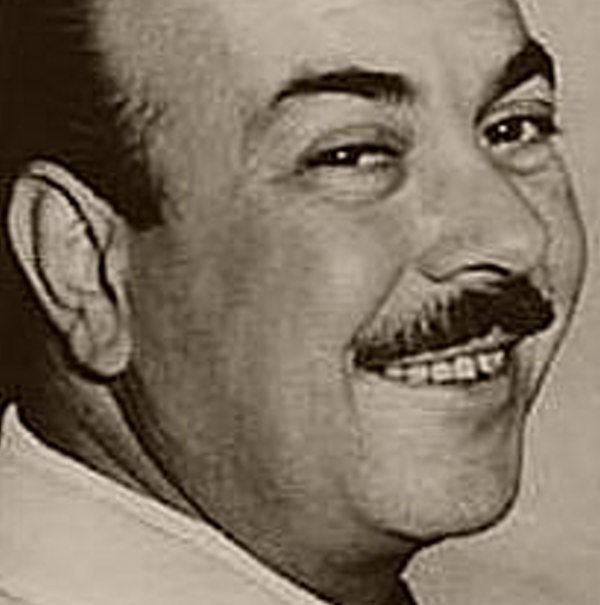 José Basso, Jose Hipolito. Music. Pianist. Manager. Composer. Born in Pergamino, Buenos Aires province, on January 30, 1919. He studied music since the age of five with Professor Margarita Solano, Vincent Lopez. Already based in Buenos Aires, he began to act as a pianist in 1932 in the seaside resort of Olives with Juan Sanchez Gorio (bandoneon) and Emilio Gonzalez (violin).
As a professional successively joined the orchestras of Alberto Cima, in 1935; Emilio and Jose De Caro, in 1936 taking the place of Hector Grané; Francisco Grillo, in 1937, and Joseph Tinelli in 1938. Once completed military service, was part of the trio Gallardo-Ayala-Basso, then going to play in the joint Antonio Bonavena, Anselmo Aieta and Alberto Soifer, with the latter from the Casino Theater in the Round of Aces program, Radio El Mundo.
In 1943, to opt out of Orlando Goñi Anibal Troilo's orchestra, he was summoned by him to serve as pianist owner, standing out its task of driving and alone in many of the achievements recorded by "Pichuco" for disks Victor, The African, Memories bohemia and CIE color pink among them. In 1947 decided to form his own orchestra presented by Radio Belgrano dancing Ocean and coffee Marzotto on Corrientes Street, with vocalists Ruiz and Ricardo Ortega of the Hill. His first record Odeon in 1949, was White Carnations and El bulín the street Ayacucho.
The basis of its modality was troiliana, though gradually gaining a whole was very appearance of unquestionable quality as arrangements have been seated carts, Old Guard, and estagiario The full range of advanced tangos by Astor Piazzolla: To Lucas, Prepare, Triunfal, Contratiempo, between 1950 and 1955, these achievements recorded for Odeon records.
His style, characterized by brilliant sound, the sequence of solos and chained about the passages in tuttis piano and orchestra division rhythmic very peculiar, with brooches invariably rallentados, esquematizados versions somewhat in recent times on the basis of long choruses sobreaguda rope. It was however, one of the performers that their performance remained standing, even in the most disappointing moments of the fifties.
With various vocalists Oscar-Ferrari, Francisco Fiorentino, Jorge Duran, Rodolfo Galé, Alfredo Belusi, Hector de Rosas, Roberto Florio, Oscar Rossi, Marcelo Biondini, Hidalgo and Alberto Ruiz particularly with Floreal, long work in his group managed-skilled jobs tango vocalist, day before yesterday, White Carnations, The maleva, On the back, old friend, wither a carnation including engravings for Odeon and Music Hall, also noted in his repertoire instrumental interpretations of the Old Guard, from my heart Don Juan, and El Amurado weeping.
He composed, among other pages tangos Love and tango The past returns, Rosicler, Pena, glass and tango, you're looking wrist, I have on Penalties, between the vocalist and between 11 and 1-instrumental dedicated to the club Boca Juniors — Arm gold, ten, seven, and the milonga Sacale to tip pen. He died on August 14, 1993. Source Horacio Ferrer