JORGEN INGMANN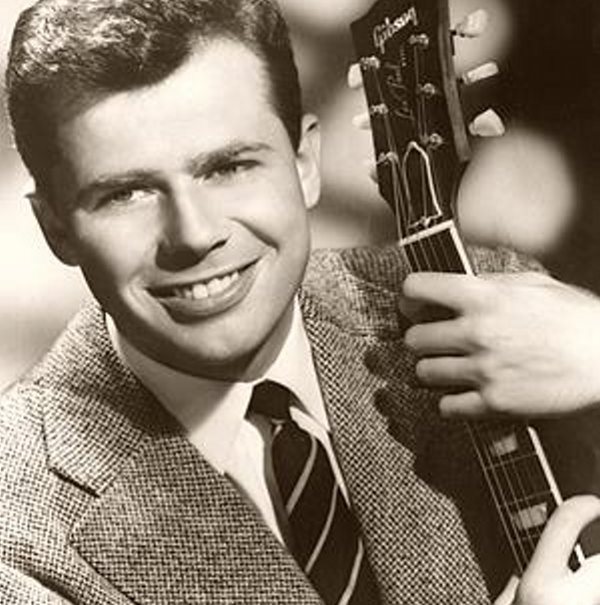 Biography
Jorgen Ingmann (born 26 April 1925) is a musician from Copenhagen, Denmark.
He worked with Svend Asmussen, the jazz violinist, during the 1940s and part of the 1950s.
During the late 1950s he changed his stage name to Jorgen Ingmann and his guitar. Under this name he recorded "Apache" in 1961, which charted at #4 in Canada, #2 in the United States and #6 in Germany. He remade Silvana Mangano's "Anna" with moderate US chart success.
In the first half of the 1960s he had many hits in Germany like "Pepe" (1961 #15), "Anna" (1961 #19), "Violetta" (1962 #16), "Drina Marsch" (1964 #5) and "Zorba le Grec" (1965 #14). Billboard magazine reported that he charted at no. 2 on the Denmark pop singles chart with his recording of "Marchen Til Drina" on 7 December 1963. His recording reached no. 1 on 17 December 1963.
Songs of his included "Tequila" (which he also recorded during the 60s, with the Champs) and a version of Pinetop Perkins' "Pinetop's Boogie Woogie" (from 1962).
He worked as a member of the duet, Grethe og Jørgen Ingmann, together with his wife Grethe Ingmann. After winning the Dansk Melodi Grand Prix competition in 1963, they went on to represent Denmark at the Eurovision Song Contest where they won with the song "Dansevise" (Dance Ballad), music by Otto Francker and lyrics by Sejr Volmer-Sørensen.
He and Grethe met in 1955, married in 1956, and divorced in 1975.