JOHNNY ALBINO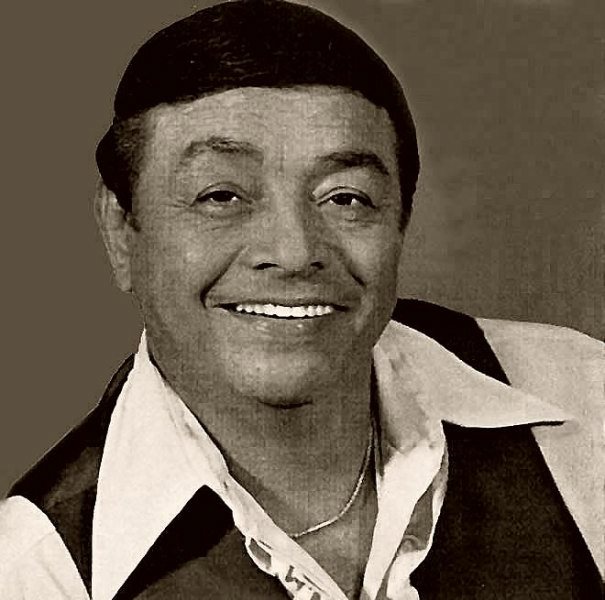 Biography
Johnny Albino (December 19, 1919 – May 7, 2011) was a Puerto Rican bolero singer, born in Yauco.
Johnny Albino played and sang through his youth years. It wasn't until years later, however, that he would get a chance to sing as part of an organized act. Albino joined the United States Army during World War II, where he formed a quartet and was allowed to sing for his fellow soldiers.
In 1946, Albino performed in a "trio" for the first time. Later on, he would become a member and lead voice of the Trio San Juan, which went on to become an internationally acclaimed group.
Trio San Juan was rivaled at the time by the Trio Los Panchos for popularity. Ironically, Albino later on left "Trio San Juan" and joined "Los Panchos", as the leading voice, replacing another legendary trio singer, Hernando Aviles.
Johnny Albino joined "Los Panchos" in 1958 and he remained there until 1968. The group became famous across the world, and Albino toured the United States, Europe and Japan. With "Los Panchos", he recorded to Japanese albums, and he also performed alongside many superstars, such as Johnny Carson, Frank Sinatra, Sammy Davis Jr. and others.
Johnny Albino left "Los Panchos" in the middle of various disputes and internal group problems, culminating in a lawsuit by the management of Los Panchos against Albino for breach of contract, as well as a countersuit by Albino. Part of the settlement agreement consisted of Albino relinquishing all royalties to recordings made by Los Panchos and a stipulation for him never to record or perform any of the group's songs.
He then went on to form, or become a member of many famous Puerto Rican trios. Notably, Miguel Poventud whose participation in the album "Los Panchos by Special Request" are a compilation of love songs recorded in English for CBS. "El Trio Los Panchos Historia y Cronica" by Pablo Mareial Ortiz Ramos p. 263. Also, "Grandes Exitos de Johnny Albino con Los Panchos" DHIT 2093.2 21 June 2005 is his main performance with Miguel Poventud on "requinto" (guitar) and voice accompaniment.
He died on May 7, 2011 in New York from heart failure in a Hospital of Long Island.