JIMMIE LUNCEFORD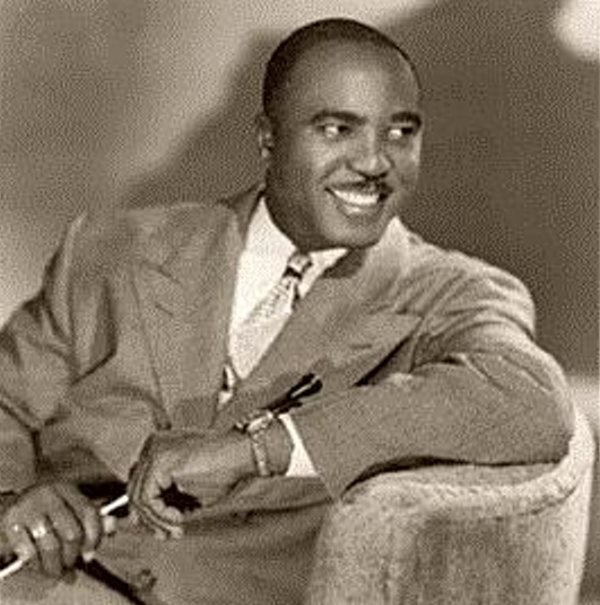 Biography
Jimmie Lunceford was born in Fulton, Mississippi. Little is known about his parents, though his father was a choirmaster in Warren, Ohio, before the family moved to Denver. Lunceford went to high school in Denver and studied music under Wilberforce J. Whiteman, father of Paul Whiteman, whose band was soon to acquire a national reputation. As a child in Denver, he learned several instruments. He played alto saxophone in the band led by the violinist George Morrison. After high school he continued his studies at Fisk University. In 1922, he played alto saxophone in a local band led by George Morrison which included Andy Kirk, another musician destined for fame as a bandleader.
In 1927, while an athletic instructor at Manassas High School in Memphis, Tennessee, he organized a student band, the Chickasaw Syncopators, whose name was changed to the Jimmie Lunceford Orchestra. Under the new name, the band started its professional career in 1929, and made its first recordings in 1930.  Lunceford was the first high school band director in Memphis. After a period of touring, the band accepted a booking at the Harlem nightclub The Cotton Club in 1934.
The Cotton Club had already featured Duke Ellington and Cab Calloway, who won their first widespread fame from their inventive shows for the Cotton Club's all-white patrons. Lunceford's orchestra, with their tight musicianship and the often outrageous humor in their music and lyrics, made an ideal band for the club, and Lunceford's reputation began to steadily grow.Jimmie Luncefords band differed from other great bands of the time because their work was better known for its ensemble than its solo work. Additionally, he was known for using a two-beat rhythm, called the Lunceford two-beat, as opposed to the standard four-beat rhythm. This distinctive "Lunceford style" was largely the result of the imaginative arrangements by trumpeter Sy Oliver, which set high standards for dance-band arrangers of the time.
Though not well known as a musician, Jimmie Lunceford was trained on several instruments and was even featured on flute in "Liza".
Comedy and vaudeville played a distinct part in Lunceford's presentation. Songs such as "Rhythm Is Our Business", "I'm Nuts about Screwy Music", "I Want the Waiter (With the Water)", and "Four or Five Times" displayed a playful sense of swing, often through clever arrangements by trumpeter Sy Oliver and bizarre lyrics. Lunceford's stage shows often included costumes, skits, and obvious jabs at mainstream white jazz bands, such as Paul Whiteman's and Guy Lombardo's.
Despite the band's comic veneer, Jimmie Lunceford  always maintained professionalism in the music befitting a former teacher; this professionalism paid off and during the apex of swing in the 1930s, the Orchestra was considered the equal of Duke Ellington's, Earl Hines' or Count Basie's. This precision can be heard in such pieces as "Wham (Re-Bop-Boom-Bam)", "Lunceford Special", "For Dancers Only", "Uptown Blues", and "Stratosphere". The band's noted saxophone section was led by alto sax player Willie Smith. Lunceford often used a conducting baton to lead his band.
The orchestra began recording for the Decca label and later signed with the Columbia subsidiary Vocalion in 1938. They toured Europe extensively in 1937, but had to cancel a second tour in 1939 because of the outbreak of World War II. Columbia dropped Lunceford in 1940 because of flagging sales. (Oliver departed the group before the scheduled European tour to take a position as an arranger for Tommy Dorsey). Lunceford returned to the Decca label. The orchestra appeared in the 1941 movie Blues in the Night.
Most of Lunceford's sidemen were underpaid and left for better paying bands, leading to the band's decline.
On July 12, 1947, while playing in Seaside, Oregon, Lunceford collapsed and died from cardiac arrest during an autograph session, aged 45. Allegations and rumors circulated that he had been poisoned by a fish-restaurant owner who was unhappy at having to serve a "Negro" in his establishment. This story is given credence by the fact other members of Lunceford's band who ate at this restaurant were sickened within hours of the meal. He was buried at Elmwood Cemetery in Memphis.