JERRY MURAD'S & THE HARMONICATS
Biographie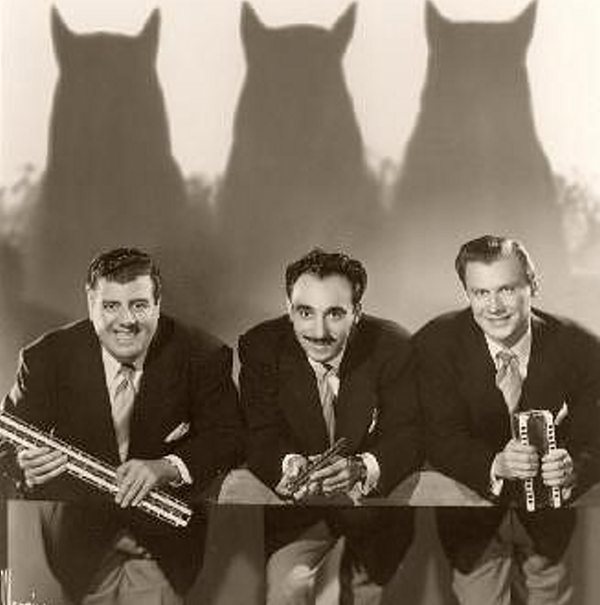 Jerry Murad's Harmonicats were an American harmonica-based group. Originally they were named The Harmonica Madcaps and the group consisted of Jerry Murad (chromatic lead harmonica), Bob Hadamik (bass harmonica), Pete Pedersen (chromatic), and Al Fiore, (chord harmonica). They reformed later as a trio with Murad, Fiore, and bass harmonica player Don Les. Pederson and Gail Wallace remained contributors to the group throughout its existence, working on arrangements and occasionally recording. Their 1947 recording of "Peg O' My Heart" (Mercury Records – originally Vitacoustic Records catalog number 1) brought them to public attention and sold over one million copies by 1950, reaching #1 on the U.S. Billboard chart. Other charted hits included "Hair of Gold, Eyes of Blue," of which their version reached #22, and "Cherry Pink and Apple Blossom White".
Jerry Murad (Lead Chromatic), was born in Turkey and moved to America at the age of 13. He played diatonic at first, and took up chromatic soon after. Originally, Murad player Hohner 270s and 64s, Murad also played the musscette, a harmonica that a friend made for him and he played in their 1960s recording of "Perisianne Fantasy". Murad also played the Hohner Polyphonia, and others too.
Don Les (Bass), Was born in Chicago, and was blind at birth. Born premature, his heart stopped beating for long periods of time and was submitted to "Dead" after ten minutes of being born. A quick thinking doctor though, suddenly got his heart beating and saved his life. Don received his vision back at the age of twelve after a successful surgery.
Al Fiore (Pre War Chord), was born in Chicago and started experimenting with chord harmonicas at the age of 13. AL played the extremely rare Pre-War Hohner Chord, which had a unique setup. He recorded the bands No.1 hit, Peg O' My Heart on this Harmonica.