JANE MORGAN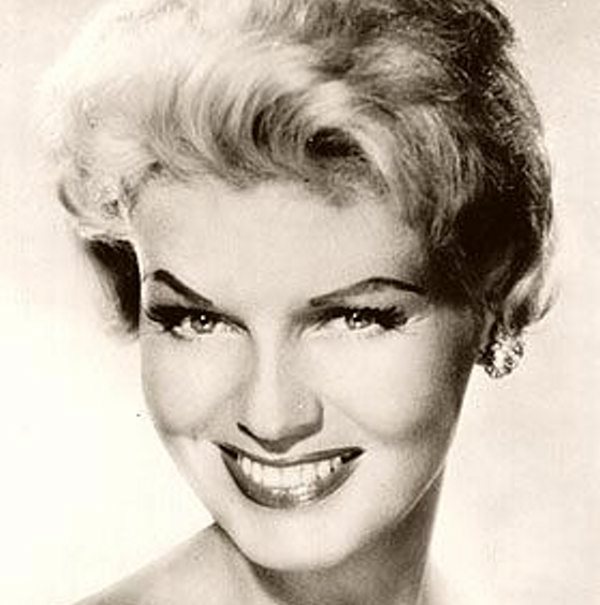 Biography
Jane Morgan.
She is a relative of Nathaniel Currier, the 19th century lithographer. Her father was first cellist for Boston Symphony Orchestra and led an orchestra and string quartet when the Orchestra was out of season. At five, Morgan began training as an opera singer under her mother's guidance. Her first professional role was not in opera, but a melodrama in her brother's playhouse in Kennebunkport, Maine at the age of seven.
Her father died while she was young, and she and her mother moved to Daytona Beach, Florida. There Morgan won musical competitions. After high school, she attended Juilliard School of Music in New York, studying opera by day and performing in nightclubs and at parties. The bandleader, Art Mooney, heard one performance and invited her to sing with his orchestra. He gave her the stage name 'Janie Morgan,' but she preferred 'Jane'.
A French singer, violinist, and orchestra leader, Bernard Hilda, had a nightclub in Paris, and Morgan went there to work for over four years at Hilda's 'Club des Champs Elys?es' and other clubs in Europe. In Paris she made her first recordings with Hilda's orchestra, and some became hits in France. In the summer, she performed in other European countries, and became fluent in Spanish and Italian, as well as French. Morgan then sang at the St. Regis Hotel in New York.
In 1954 Dave Kapp started Kapp Records and gave his first recording contracts to the pianist Roger Williams and Morgan. A joint recording, "Two Different Worlds," was a minor hit in 1956. In 1957, the movie Love in the Afternoon, featuring Gary Cooper and Audrey Hepburn was released, and an old French song, "Fascination," was included. Kapp wanted an instrumental by a group named The Troubadours. Morgan was invited to attend the recording. She was surprised to hear "Fascination," which she knew from Europe, where the song was a standard. She found there were new English lyrics, which Kapp suggested she record with the Troubadours. The record was released with Morgan on one side and an instrumental on the other. With that hit, her career took off.
Later, Kapp released "The Day the Rains Came" (a French song by Gilbert Becaud called "Le jour o? la pluie viendra") with Morgan singing in English on one side and in French on the other. It reached number one in the UK Singles Chart in January 1959. In 1959 Morgan was one of six contestants in A Song for Europe to determine the UK's entry to the Eurovision Song Contest 1959. She sang "If Only I Could Live My Life Again", but did not progress.
In 1960 just after the Eurovision Song Contest 1960 Jane Morgan recorded the English language version of the Italian song, "Romantica", and the song was a airplay hit on BBC Radio. She continued recording for Kapp until 1962, and resurfaced four years later on Epic with Fresh Flavor, a rock-crossover album.
In 1969, she appeared on Broadway in the musical Mame, taking over the title role from Angela Lansbury. Morgan's television credits include appearances on television programs including the Andy Williams, Jerry Lewis, Jackie Gleason, Perry Como, Johnny Cash, and Dean Martin shows, as well as more than 50 performances on the Ed Sullivan Show. Morgan also toured with Jack Benny and John Raitt and appeared at the Grand Ole Opry in Nashville, Tennessee.
Jane Morgan has been married since 1965 to Hollywood, California movie producer Jerry Weintraub, and has had three children. She is now Jane Weintraub and lives in Malibu and Palm Springs, California.