HOWARD KEEL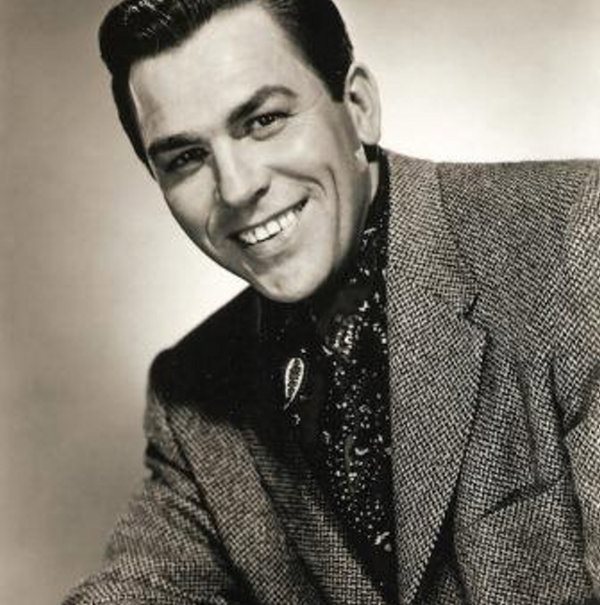 Biography
Howard Keel,
Harold Clifford Keel (April 13, 1919 – November 7, 2004), known professionally as Howard Keel, was an American actor and singer. He starred in many film musicals of the 1950s. He is best known to modern audiences for his starring role in the CBS television series Dallas from 1981 to 1991, as Clayton Farlow, opposite Barbara Bel Geddes's character, but to an earlier generation, he was known as the star of some of the most famous MGM film musicals ever made, with a rich bass-baritone singing voice.
Howard Keel was born Harold Clifford Keel in Gillespie, Illinois, to Navyman-turned-coalminer Homer Keel and his wife, Grace Osterkamp Keel. (It is often erroneously stated—by the MGM publicity department of the 1950s—that Keel's birth name was Harold Leek). Young Harold spent his childhood in poverty. One of his teachers, Miss Rosa Burke, noticed one day that he was not eating his lunch. From that day forward, Miss Burke would pack two lunches – one for herself and one for Harold. When he became famous and would perform near Gillespie, Burke always received tickets to attend his performances. After his father's death in 1930, Keel and his mother moved to California, where he graduated from Fallbrook High School at age 17. He worked various odd jobs until settling at Douglas Aircraft Company as a traveling representative.
At the age of 20, Howard Keel was overheard singing by his landlady, Mom Rider, and was encouraged to take vocal lessons. One of his musical heroes was the great baritone Lawrence Tibbett. Keel later remarked that learning that his own voice was a basso cantante was one of the greatest disappointments of his life. Nevertheless, his first public performance occurred in the summer of 1941, when he played the role of Samuel the Prophet in Handel's oratorio Saul (singing a duet with bass-baritone George London).
In 1943,
Howard Keel 
met and married his first wife, actress Rosemary Cooper. In 1945, he briefly understudied for John Raitt in the Broadway hit Carousel before being assigned to Oklahoma!, written by Richard Rodgers and Oscar Hammerstein II. When performing this play during this period, Keel accomplished a feat that has never been duplicated; he performed the leads in both shows on the same day.
In 1947, Oklahoma! became the first American postwar musical to travel to London, England, and Keel joined the production. On the opening night, April 30, at the Drury Lane Theatre, the capacity audience (which included the future Queen Elizabeth II) demanded fourteen encores. Keel was hailed as the next great star, becoming the toast of London's West End. During the London run, his marriage to Rosemary ended in divorce, and Keel fell in love with a young member of the show's chorus, dancer Helen Anderson. They married in January 1949 and, a year later, Harold – now called Howard – celebrated the birth of his daughter, Kaija. While living in London, Keel made his film debut as Howard Keel at the British Lion studio in Elstree, in The Small Voice (1948), released in the US as Hideout. He played an escaped convict holding a playwright and his wife hostage in their English country cottage.
Additional Broadway credits include Saratoga, No Strings, and Ambassador. He appeared at The Muny in St. Louis, MO as General Waverly in White Christmas (2000), Henry Higgins in My Fair Lady (1996); Emile de Becque in South Pacific (1992), and Adam in Seven Brides For Seven Brothers (1954). Keel was a devout Methodist.
From London's West End, Keel ended up at Metro-Goldwyn-Mayer, making his film musical debut as Frank Butler in the movie version of Irving Berlin's Annie Get Your Gun (1950).
His career at MGM resulted in plum film roles in Show Boat (1951), Kiss Me Kate (1953), Seven Brides for Seven Brothers (1954), and Kismet (1955). He also made a series of unremarkable musicals and B-films. On loan at Warner Brothers, he played Wild Bill Hickok in Calamity Jane (1953), a highly popular Oscar-winning musical starring Doris Day in one of her most famous screen roles. The film was Warner Brothers' answer to Annie Get Your Gun, and included the smash hit song "Secret Love". There were two more children born to Howard and Helen, daughter Kirstine in 1952, and son Gunnar in 1955. Soon after,
Howard Keel 
was released from his contract and returned to his first love: the stage.
As America's taste in entertainment evolved, finding jobs became more difficult forHoward Keel. The 1960s held limited prospects for career advancement and consisted primarily of nightclub work, B-Westerns and summer stock. Due to his declining career, Keel began to drink heavily, and his marriage to Helen crumbled. They separated in 1969 and divorced in 1970.
In early 1970, Keel went on a blind date with airline stewardess Judy Magamoll, who was 25 years his junior and knew nothing about his stardom. Years later, Keel called the relationship love at first sight, but the age difference bothered him tremendously. For Judy, however, it was not a problem, and with the aid of Robert Frost's poem "What Fifty Said," she convinced him to proceed with their relationship. They married in December 1970, and Keel's drinking problem soon ceased thereafter. He resumed his routine of nightclub, cabaret and summer stock jobs with his new wife at his side. In 1971-72, Keel appeared briefly in the West End and Broadway productions of the musical Ambassador, which flopped. In 1974, Howard Keel became a father for the fourth time with the birth of his daughter, Leslie Grace. In January 1986, he underwent double heart bypass surgery.
Howard Keel continued to tour, with his wife and daughter in tow, but by 1980 had decided to make a career/life change. He moved his family to Oklahoma with the intention of joining an oil company. The family had barely settled down when Keel was called back to California to appear with Jane Powell on an episode of The Love Boat. While there, he was told that the producers of the television series Dallas wanted to speak with him.
In 1981, after several cameo appearances, Keel joined the show permanently as the dignified and hot-tempered oil baron Clayton Farlow. Starting with an appearance on the fourth season, the character had been meant as a semi-replacement patriarch from the series' Jock Ewing played by Jim Davis, who had recently died. However, Clayton was such a hit among viewers that he was made a series regular and stayed on until its end in 1991. Dallas did more than just help his acting career become highly successful once again. It also renewed his recording career.
With renewed fame, Howard Keel commenced his first solo recording career, at age 64, as well as a successful concert career in the UK. He released an album in 1984, With Love, which sold poorly. However, his album And I Love You So reached #6 in the UK Albums Chart in 1984.[2] The follow up album, Reminiscing – The Howard Keel Collection peaked at #20 in the UK chart, spending twelve weeks in that listing in 1985 and 1986.[2]
In 1988 the album Just for You reached #51 in the UK Albums Chart.[2] In 1994, Keel and Judy moved to Palm Desert, California. The Keels were active in community charity events, and attended the annual Howard Keel Golf Classic at Mere Golf Club in Cheshire, England, which raised money for the National Society for the Prevention of Cruelty to Children (NSPCC). Keel attended the event for many years up until the year of his death.
Howard Keel had four children: three with second wife Helen Anderson – two daughters, Kaija Liane (born 1950) and Kirstine Elizabeth (born 1952), and a son, Gunnar Louis (born 1955); one by his third wife of 34 years Judy – a daughter, Leslie Grace (born 1974); and ten grandchildren. Keel died at his Palm Desert home on November 7, 2004, six weeks after a bout with colon cancer. He was cremated and his ashes scattered at three favorite places: Mere Golf Club,Cheshire, England; Liverpool, England's John Lennon Airport; and Tuscany, Italy