GUS BIVONA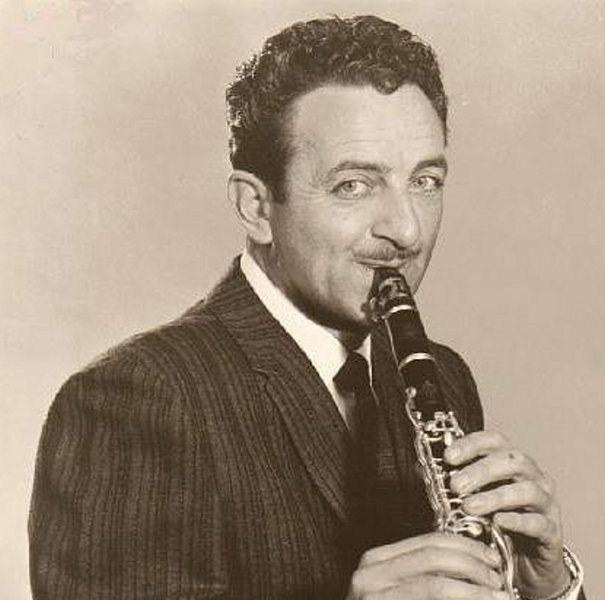 Biography
Gus Bivona
(November 25, 1915 – January 5, 1996) was an American musician.
This reed player—covering a range of clarinets, saxophones, and flute—was at the height of the big band era. Following World War II, he was a staff musician for the MGM Studio Orchestra, playing on countless soundtracks and sessions. He later became a well-known sidekick of pianist, composer, comedian, and television host Steve Allen. In the late '50s and early '60s,
Gus Bivona
began leading his own band, releasing albums under his own name for labels such as Mercury and Warner Bros.
He got his musical start under the close eye of his parents, both of whom were also musicians. His mother was a pianist, and his father was a guitarist, although not on the level of Charlie Christian, whom the saxophonist would get to record with later. Bivona's first instrument was violin, but he switched to a combination of alto saxophone and clarinet at the age of 16. His professional debut was in a band led by Spider Johnson, followed by dates all around New England in Leo Scalzi's Brunswick Orchestra.
In 1935,
Gus Bivona
began a lengthy stint with the Jimmy Monaco Orchestra, based out of New York City, and also worked with the Hudson-DeLange Orchestra, and spent several months with Bunny Berigan in 1938. Through the end of the '30s, he also worked with bandleaders such as Will Hudson and Teddy Powell.
The first of Bivona's bands under his own name showed up in 1940, but work as a sideman in more established bands seemed to be more what he was after. This included a period with Benny Goodman from the fall of 1940 through the spring of 1941, just in time to match wits with the sizzling electric guitar solos of Charlie Christian. Prior to joining the Naval Air Force Band, Bivona gigged with Jan Savitt and Les Brown & His Band of Renown. A series of high-profile gigs with Tommy Dorsey and Bob Crosby followed the end of the war, and in 1947 Gus Bivona signed on with MGM. Many studio sessions and freelance recordings were the result, carrying on into the '50s.