GINGER ROGERS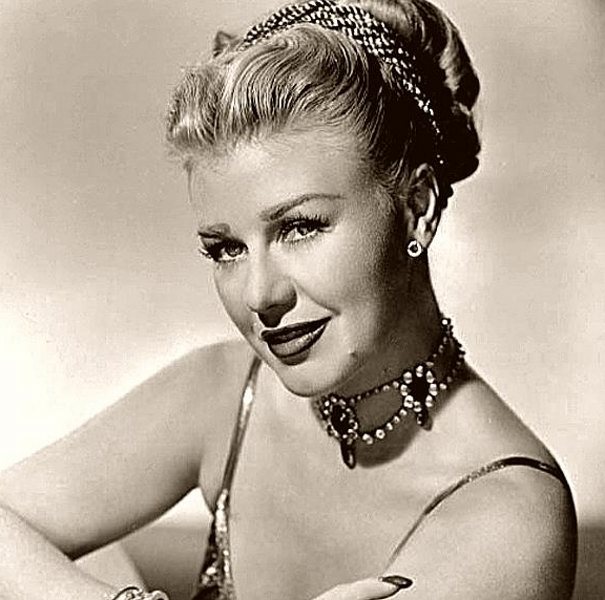 Biography
The late Ginger Rogers is a true legend in her own time. Making her performing debut at age 14 she went on to Vaudeville and then to Broadway. She arrived in Hollywood in 1931. Her first film, playing opposite Claudette Colbert as a 16 year old flapper, made her a star. The 1930's musicals including Top Hat and Swing Time with dance partner Fred Astaire remain classics of elegance and style.
Miss Rogers subsequently expanded her range, earning the Best Actress Oscar for her dramatic performance in Kitty Foyle. She starred in a variety of dramas and comedies making regular film appearances through the late 1950's. She returned to the spotlight in 1965 with the lead role in the hit Broadway musical Hello Dolly. Later she took Mame to London for a successful 14 month engagement and a command performance for the Queen. She recently directed an updated version of Rogers and Hart's musical comedy Babes in Arms.
Since the early 40's, when she purchased land on the Rogue River in Oregon, she had been interested in dairy farming. She made her home in Oregon where she had built a modern dairy complex and breeds Guernsey milk stock.
Miss Rogers was an accomplished artist and exceled at both sculpting and painting. She enjoyed tennis, golf, swimming and skeet shooting and held several tennis cups and some high-card records at skeet.
There are not enough words to adequately describe the joy Ginger Rogers had brought to the world. There is hardly anyone over the age of 20, in any country of the world, who has not been charmed, dazzled and captivated by the extraordinary and diverse talents of this enchanting woman.
Women's International Center's Living Legacy Awards is indeed proud to have the rare privilege to share a bit of our legacy, with the legendary legacy of Ginger Rogers.
Thanks for a lifetime of happiness, Ginger.