GENE VINCENT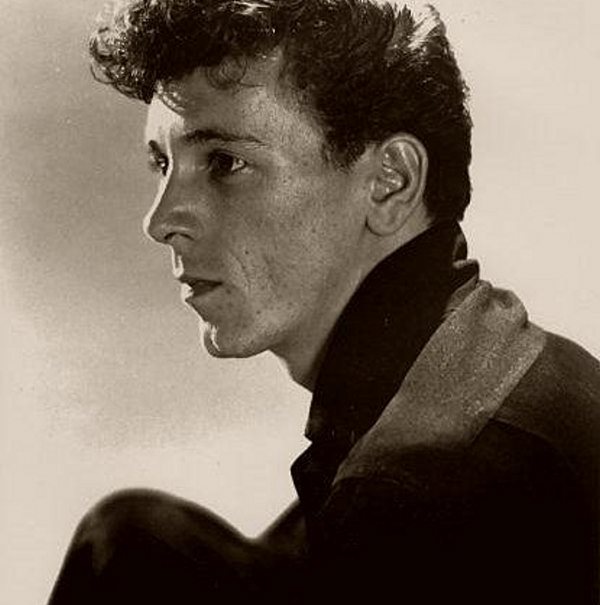 Biography
Gene Vincent (born Vincent Eugene Craddock on February 11, 1935) was raised in Norfolk, VA, by his parents, Ezekiah and Mary Louise Craddock, who owned a shop in his home town. His early influences were country, r 'n' b and gospel music, which Gene heard in and around Norfolk. He was given his first guitar in 1947, when he was 12. Gene went on to become one of the pioneers of rockabilly and rock music, and he is best known for his seminal hit "Be Bop A Lula," as well as a unique sense of rock fashion that challenged even Elvis, and led to a generational and lasting change in the musical sensibilities and tastes of the young people of the day.
Gene Vincent left school in 1952, at age 17, and signed up with the Navy. In 1955, he shipped out to Korea, and not long after was involved in a serious motorcycle accident that completely shattered his left leg. Although doctors wanted to amputate, Gene refused. The leg was saved, but Gene suffered chronic pain and a noticeable limp for the rest of his life.
Invalided out, Gene Vincent returned to Norfolk, where he took his early guitar skills and keen interest in popular music, and began playing with various country bands in the area. In 1956, he wrote "Be Bop A Lula," and was signed to Capitol Records, along with his band, The Blue Caps.
"Be-Bop-A-Lula" became a towering hit, but Gene was unable to follow it with an equal success. However, "Blue Jean Bop" and "Race With The Devil," sold respectably, and were critically well-received., In 1957 Gene had another hit with "Lotta Lovin'." He also appeared in the movie, The Girl Can't Help It, starring Jayne Mansfield, and other rock stars such as Litte Richard.
In 1958, a dispute with the IRS and the Musicians' Union led Gene to leave the US and try the European market. He toured Europe in 1959, and attracted a large, enthusiastic audience, especially in England and, remarkably, France. Sensing that his future successes lay in Europe, Gene moved to England in 1960, where he was enormously popular. Gene usually appeared on stage clad in a black leather outfit, which was later copied by Jim Morrison when he fronted the Doors. Gene was a big influence on John Lennon and Paul McCartney, as well as Jeff Beck and Dave Edmunds.
In the Spring of 1960, Gene Vincent, songwriter Sharon Sheeley, and her fiancee, Gene's friend and fellow rockabilly pioneer Eddie Cochran, were involved in a serious high-speed accident, while on the way to London Airport, traveling in a hired car. Gene sustained more injury to his already damaged leg, and broke ribs and his collarbone. Sharon broke her pelvis. Eddie Cochran died. The driver was later imprisoned for reckless driving.
On his final tour of the UK, Gene Vincent was backed by The Wild Angels, a British band who had previously worked Bill Haley and Duane Eddy. However, because of continued financial pressures from his ex-wife, Britain's Inland Revenue and promoter Don Arden (father of Sharon Osbourne) Gene returned once more to the US.
His attempts to re-establish his American career by releasing folk-rock and country-rock records were unremarkable. On his album "I'm Back and I'm Proud" (recorded for long-time fan John Peel's Dandelion label), Gene was backed by members of The Doors. However, Gene is best remembered today for his Capitol recordings of the 1950s and early 1960s.
Gene Vincent died suddenly in October 1971, from a ruptured stomach ulcer, while visiting his father in California, and is interred in the Eternal Valley Memorial Park, in Newhall.
In the pantheon of rock music, Gene Vincent has achieved a genuine legendary status as a founder of the art. His music is respected, and often copied, by singers and groups all over the world, to this day. "Be Bop A Lula" is considered to be one of the top three rock 'n 'roll recordings of all time and has rightly earned him a place in the history of modern music.
In 1998, Gene Vincent was posthumously inducted into the Rock And Roll Hall of Fame.