FOY WILLING
Biographie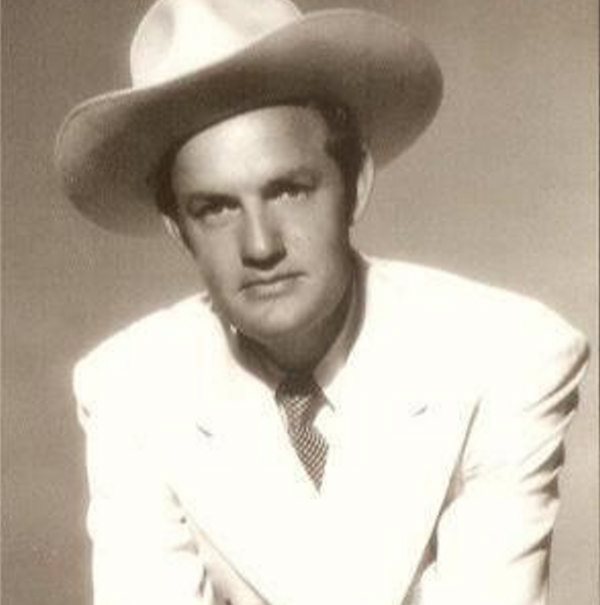 Foy Willing (May 14, 1914 – July 14, 1978) was a singer, songwriter, musician, and bandleader who performed Western music and appeared in Western movies. He formed the Western band Riders of the Purple Sage.
Foy Willing  was born May 14, 1914 in Bosque County, Texas. He began his career while attending high school in Texas by working at a local radio station. In 1933, he traveled to New York City to further his radio career. In 1940 he moved to Oklahoma, and in 1942 to California where he became popular during the Golden Age of Radio.
In 1942, Foy Willing co-founded Foy Willing and the Riders of the Purple Sage with Iowa musician Al Sloey. The band included Patti Page on vocals, fiddler Johnny Paul, and accordionist Ken Coopern. The band's first hit, "Texas Blues", was written by Willing. They grew in fame and over their ten-year career, performed as the musical group backing up Monte Hale and Roy Rogers for Republic Studios.
Foy Willing and his band appeared as performers in many Western movies in the 1940s and early 1950s with Charles Starrett, Monte Hale, and Roy Rogers and Dale Evans. The Willing-led Riders of the Purple Sage disbanded in 1952.
During the late 1950s and early 1960s, Foy Willing and the Riders of the Purple Sage occasionally reunited to record and perform, and Willing went on to appear at Western festivals during the 1970s.
Foy Willing also traveled with Gene Autry during Autry's North American tour. In 1966, Willing married Sharon Lee.
Foy Willing died on July 24, 1978 in Nashville, Tennessee of a heart attack