FLOYD CRAMER
Biographie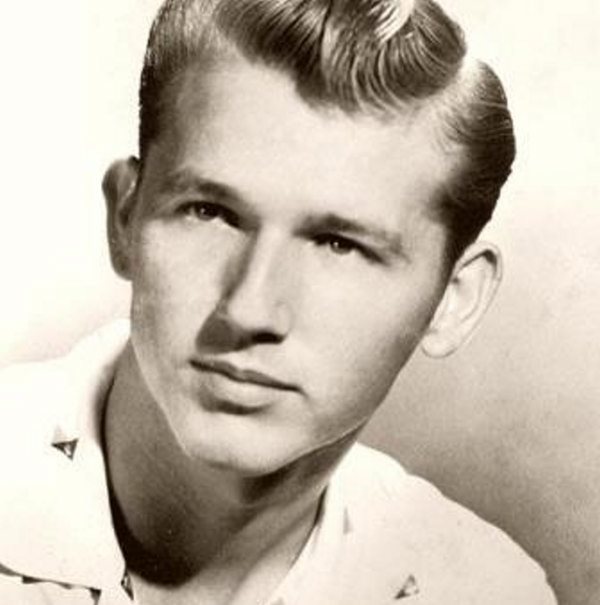 Floyd Cramer (October 27, 1933 – December 31, 1997) was an American Hall of Fame pianist who was one of the architects of the "Nashville sound". He was known for his "slip note" piano style, where an out-of-key note slides into the correct note.
Born in Shreveport, Louisiana, Floyd Cramer grew up in the small town of Huttig, Arkansas, teaching himself to play the piano. After finishing high school, he returned to Shreveport, where he worked as a pianist for the Louisiana Hayride radio show.
In 1953, he cut his first single, "Dancin' Diane", backed with "Little Brown Jug", for the local Abbott label. During 1955 he played dates with an emerging talent who would later figure significantly in his career, Elvis Presley.
Floyd Cramer moved to Nashville in 1955 where the use of piano accompanists in country music was growing in popularity. By the next year he was, in his words, "in day and night doing sessions." Before long, he was one of the busiest studio musicians in the industry, playing piano for stars such as Elvis Presley, Brenda Lee, Patsy Cline, the Browns, Jim Reeves, Eddy Arnold, Roy Orbison, Don Gibson, and the Everly Brothers, among others. It was Cramer's piano playing, for instance, on Presley's first national hit, "Heartbreak Hotel". However, Cramer remained strictly a session player, a virtual unknown to anyone outside the music industry.
Floyd Cramer had released records under his own name since the early 1950s, and became well known following the release of "Last Date", a 45 rpm single, in 1960. The instrumental piece exhibited a relatively new concept for piano playing known as the "slip note" style. The record went to number two on the Billboard Hot 100 pop music chart, sold over one million copies, and was awarded a gold disc. The song was kept out of the No. 1 position by Elvis Presley's "Are You Lonesome Tonight".
In 1961 Floyd Cramer had a hit with "On the Rebound," which went to No. 4;, and No. 1 in the UK chart. ("On the Rebound" was later featured during the opening credits of the 2009 Oscar-nominated film An Education, which was set in England in 1961). That same year Cramer also had a hit with "San Antonio Rose" (number eight).
By the mid-1960s, Floyd Cramer had become a respected performer, making numerous albums and touring with guitar maestro Chet Atkins and saxophonist Boots Randolph; he also performed with them as a member of the Million Dollar Band.
Over the years, Floyd Cramer continued to balance session work with his own albums.
Many of these featured standards or popular hits of the era and from 1965 to 1974 he annually recorded a disc of the year's biggest hits prefaced "Class of . . ." Other long-players included I Remember Hank Williams (1962), Floyd Cramer Plays the Monkees (1967), Sounds of Sunday (1971) and Looking For Mr Goodbar (1978). In 1977 Floyd Cramer and the Keyboard Kick Band was released, on which he played eight different keyboard instruments.
Floyd Cramer died of lung cancer in 1997 at the age of 64 and was interred in the Spring Hill Cemetery in the Nashville suburb of Madison, Tennessee.