FERRANTE & TEICHER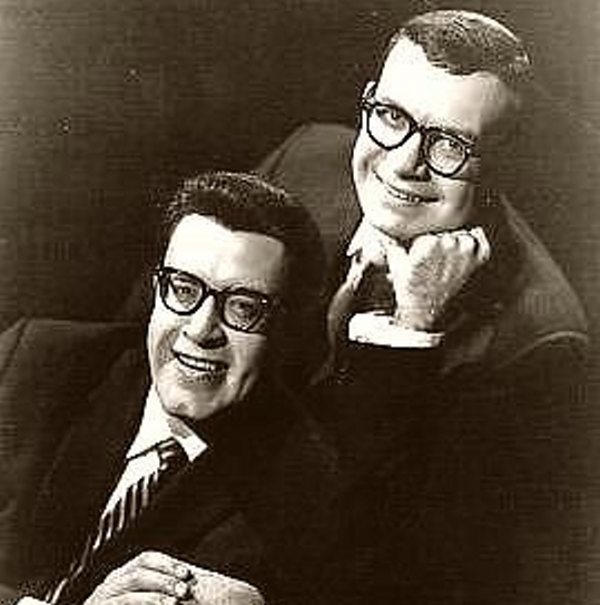 Biography
Ferrante & Teicher were a duo of American piano players, known for their light arrangements of familiar classical pieces, movie soundtracks, and show tunes.
Arthur Ferrante (September 7, 1921, New York City – September 19, 2009), and Louis Teicher (August 24, 1924, Wilkes-Barre, Pennsylvania – August 3, 2008) met while studying at the Juilliard School of Music in New York. Musical prodigies, they began performing as a piano duo while still in school. After graduating, they both joined the Juilliard faculty.
In 1947, they launched a full-time concert career, at first playing nightclubs, then quickly moving up to playing classical music with orchestral backing. Steven Tyler of Aerosmith relates the story that in the 1950s the two students practiced in the home of his grandmother Constance Neidhart Tallarico. Between 1950 and 1980, they were a major American easy listening act, and scored four big U.S. hits: "Theme From The Apartment" (Pop #10), "Theme From Exodus" (Pop #2), "Tonight" (Pop #8), and "Midnight Cowboy" (Pop #10). They performed and recorded regularly with pops orchestras popular standards by George Gershwin, Jerome Kern, Cole Porter, Richard Rodgers and others. In 1973, they did the Hollywood Radio Theater theme for the Rod Serling radio drama series, The Zero Hour.
Ferrante & Teicher also experimented with prepared pianos, adding paper, sticks, rubber, wood blocks, metal bars, chains, glass, mallets, and other found objects to piano string beds. In this way they were able to produce a variety of bizarre sounds that sometimes resembled percussion instruments, and at other times resulted in special effects that sounded as if they were electronically synthesized.
Both men were initiated as honorary members of Tau Kappa Epsilon at Central State University (now University of Central Oklahoma) while on tour.
Ferrante & Teicher ceased performing in 1989 and retired to Longboat Key and Siesta Key, respectively, both close to each other on the west coast of Florida. They continued to play together occasionally at a local piano store.
Louis Teicher died of a heart attack in August 2008, three weeks before his 84th birthday. Arthur Ferrante died of natural causes on September 19, 2009 at the age of 88 (he had once said he wanted to live one year for each piano key). Arthur is survived by his wife, Jena; his daughter, Brenda Eberhardt; and two granddaughters