FERNANDO ALBUERNE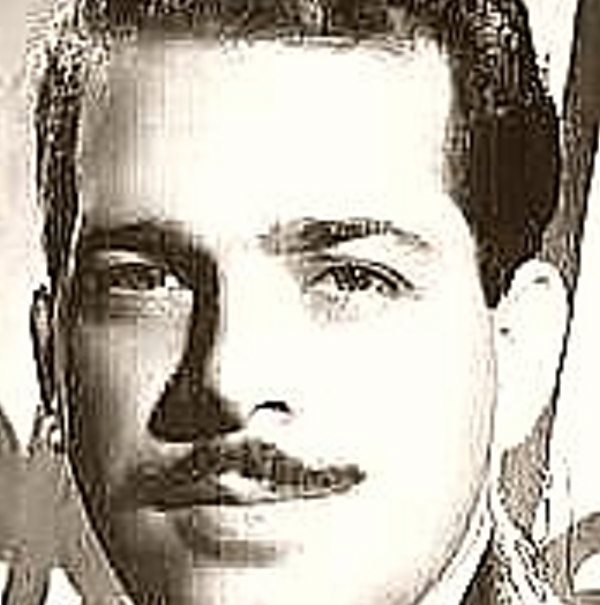 Biography
Fernando Albuerne developed from a performer of Cuban songs into one of the great vocal interpreters of Spanish material in general.
He performed and recorded throughout the Spanish-speaking world and at times lived in Caracas, Venezuela, as well as Cuba and eventually Tampa, FL. No one who knew Fernando Albuerne  as a young man would have predicted that he would create stacks of recordings standing as high as sugar cane stalks; in fact, it might have seemed more likely that he would wind up having something to do with growing the sugar cane itself.
His degree from Havana University was in agricultural engineering, and following school he went to work in the clean and safe world of soap production.
Perhaps he spent more time in the shower than usual, doing quality control research on the soap, and thus had more time to practice his singing. Early in his twenties, however, Fernando Albuerne  switched course from the business world to an exclusive contract with Radio Cadena. By the late '40s he was in demand for performances in theaters and cabarets as well as on television.
He began touring Latin America; in 1953, Albuerne triumphed on stages in European capitals such as Madrid, Lisbon, and Paris. Albuerne is near the top of any alphabetical list of Cuban performers who fled the regime of Fidel Castro when the ink was still drying on 1960 calendars.
His subsequent residency in Caracas further sharpened his image as a Latin performer with a global outlook. The Rodven label has released a series of albums under Albuerne's name, including the both romantic and informative Historia de Amor. Taken as a whole, the Fernando Albuerne discography represents a superb collection of Cuban and Mexican songs ~ Eugene Chadbourne