FELICIA SANDERS
Biographie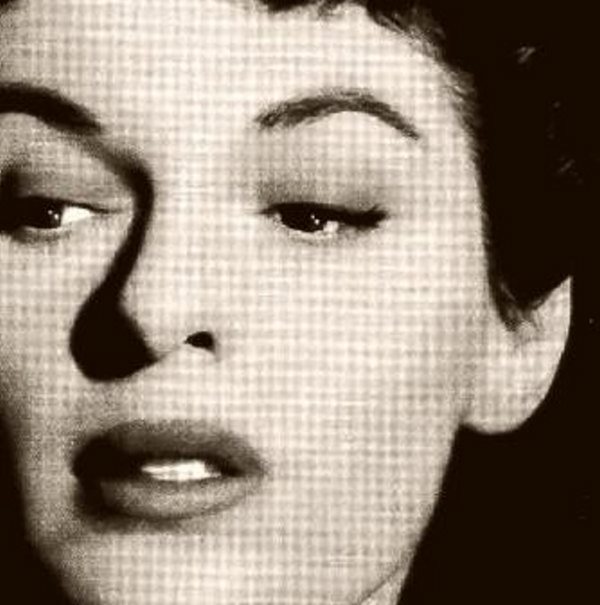 Felicia Sanders
(c. 1922 – February 7, 1975) was a singer of traditional pop music.
Born Felice Schwartz in Mount Vernon, New York, she sang in the 1940s, with big bands and on the radio, based in Los Angeles, California.
She stopped singing professionally to get married to Michael Snider (who was in the army), and had a son, Jefferson with him. They eventually got divorced both having part-time custody of their child. In 1950 she returned to singing in a nightclub in Hollywood, Café Gala.
She was heard there by Benny Carter, who thought enough of her talent to recommend her to Mitch Miller, Columbia Records' artist and repertory director. She was picked, in 1953, by Columbia's biggest orchestra leader, Percy Faith, to sing vocal on a song he was recording, taken from the film Moulin Rouge—a biographical film about Toulouse-Lautrec.
The song, known as "The Song from Moulin Rouge" was recorded on January 22, 1953 and released by Columbia with the credits shown as "Percy Faith and his Orchestra featuring Felicia Sanders." She had been paid only union scale and her name appeared below Faith's in small letters, but she had a success. The song scored #1 on all the record charts and was to be her greatest success.
Just before the record was released she was hired by New York's famous Blue Angel nightclub, and she played there for a long time, being the first singer to do the song "In Other Words (Fly Me to the Moon)"—although she did not record it until several other singers had done so. When she recorded "In Other Words" at Decca Recording studio, it was backed with "Summer Love" (composed by Victor Young) in1959.
Miller kept finding other songs to have her sing, but only one other scored among the Top 30: "Blue Star", based on the theme from a well-known television series, Medic.
Felicia Sanders died on February 7, 1975 of cancer at the age of 53.