ERNIE HECKSCHER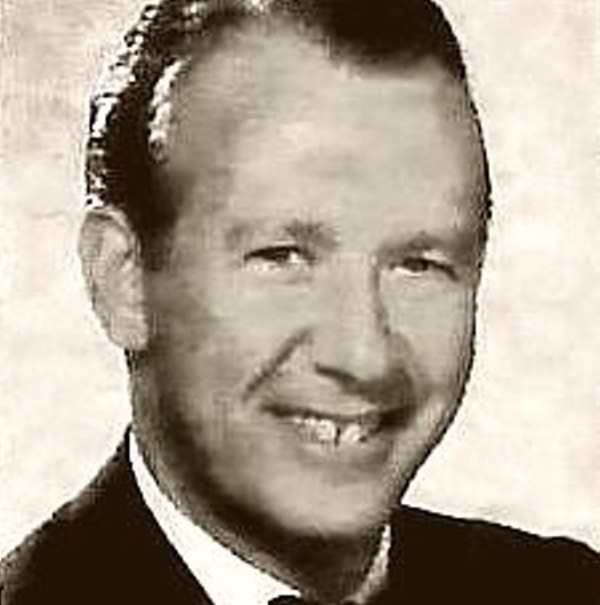 Biography
Ernie Heckscher
Big band leader Ernest (Ernie) Heckscher, whose mellow sounds enlivened debutante cotillions and high school proms in San Francisco for 36 years, died Tuesday at a hospital in Rancho Mirage, Riverside County. He was 79.
Mr. Heckscher was born in England, the son of the American poet Robert Valentine Heckscher, and was brought to San Francisco as a child. He began playing the banjo and guitar at the age of 6 in San Anselmo. While a student at San Rafael Military Academy, he toured the country as a professional on the old RKO vaudeville circuit.After his graduation from Stanford, he played at debutante balls and Junior League soirees until his first performance at the Palace Hotel in fall 1939. Later he also played at the Clift and Mark Hopkins hotels, and said his "big break" came when he substituted for a bandleader who had been killed in an auto accident.
His style as a bandleader was innovative, with the chime-like celeste and an electric steel guitar in his ensemble — unfamiliar instruments that gave an exotic charm to his orchestra.He first played at the annual Cotillion in 1940, then served as a musician in the Army in World War II. At the end of the war, he returned to the Bay Area and the Mark Hopkins. In 1948, he was hired by Fairmont Hotel owner Ben Swig to open in the hotel's Venetian Room, where he remained for the rest of his career.
His band accompanied many famous singers, including Edith Piaf, Ella Fitzgerald, Nat King Cole, Mel Torme, Tony Bennett, Peggy Lee, Harry Belafonte, Sammy Davis Jr. and Lena Horne.He recalled of Piaf that she insisted on working behind heavy double curtains. "Air had to be piped in with huge blowers," he said. "It was like the black hole of Calcutta back there — must have been 100 degrees."
In 1957, his first record album appeared, "Dance Atop Nob Hill," on the Verve label. Several later records sold remarkably well, according to then-Chronicle jazz and pop critic Ralph J. Gleason. Mr. Heckscher recorded some 16 albums in all.
Mr. Heckscher's 1963 release, "That San Francisco Beat," was "a revolution in the society dance band business," according to Gleason.
Responding to the popularity of rock music in the 1960s, Mr. Heckscher told The Chronicle, "We don't resist change; we try to stay on top of it. I don't want it said about us, 'Oh, he's square, don't get him.' " However, he lived to see the return of the big band sound to popularity with youth in the 1970s.
He retired in 1984.