EARTHA KITT
Biographie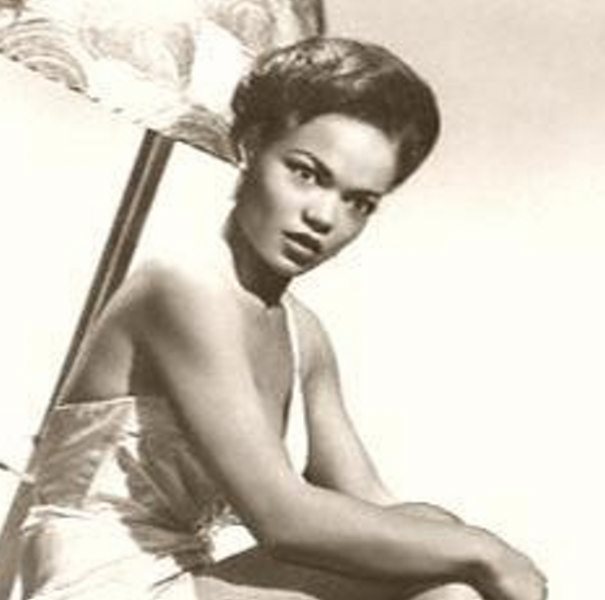 On this date in 1928, Eartha Kitt was born. She was an African-American cabaret singer, stage and screen performer, known for her seductive stage presence and her "sex kitten" style.
From North, S.C., born on a farm to poverty-stricken sharecroppers, William Kitt and Anna Mae Riley, Eartha Mae and her sister Pearl were abandoned by their mother at a young age. A foster family raised the two sisters until 1936, when they moved to New York City to live with their aunt. In New York, Kitt attended Metropolitan High School (now the New York School of Performing Arts), and at the age of 16 was invited by Katherine Dunham to join her dance troupe.
The group toured Europe and South America from 1946 to 1950, and while they were in Paris, Orson Welles, who cast her in his 1951 production of Marlowe's Dr. Faustus discovered Kitt. She returned to New York and performed at La Vie en Rose and the Village Vanguard, where she developed a sexy and sensual stage style. In 1952, she appeared in the Broadway show "New Faces of 1952," as well as the in 1954 film version. Kitt sang in nightclubs and cabarets from the mid-1950s and 1960s. During this period, Eartha Kitt also worked in film, television, and the theater, as wells as recording music.
Her stage work included Mrs. Patterson (1954) and Shinebone Alley (1957). She appeared in the "Anna Lucasta," (1959). During this time she recorded two albums, Bad But Beautiful (1961) and "At the Plaza," 1965. In the 1960s, she also had a stint as Catwoman in the TV series Batman. Reviewers focused on her sophistication, haughtiness, and aloof manner, and gossips gawked about her alleged preference for white men and disdain for her rural past. Kitt married William McDonald June 6, 1960, and they were divorced in 1965. They had one daughter, Kitt McDonald.
Undermining her career was her highly criticized public showing at a White House function hosted by Lady Bird Johnson in 1968. Castigating a group of prominent women for their myopic views of American racial and social problems and an unjust Vietnam War, she became overnight a pariah to conservatives and a heroine to liberals. Eartha Kitt subsequently experienced a major loss of popularity and underwent personal investigations by the FBI and CIA. After that she performed mostly in Europe until the late 1970s. In 1978 she returned to Broadway to perform in "Timbuktu," and made an album, "I Love Men," 1984. She produced two autobiographies, "I'm Still Here," 1989 and "Confessions of a Sex Kitten," 1991.
In 1993 a five-compact disc retrospective of her work entitled Eartha Quake was produced. In November 2000, Ms. Kitt toured with an onstage version of Cinderella, as the fairy godmother. Her voice was heard in the Disney film "The Emperor's New Groove," later that year, and she appeared in the Showtime film Feast of All Saints. Also in 2000, Kitt earned another Tony nod for "The Wild Party." Her book, "Rejuvenate: It's Never Too Late," was released in 2001. She played the fairy godmother in Rodgers and Hammerstein's "Cinderella" in 2002.
In October 2003, she was on Broadway after replacing Chita Rivera in a revival of "Nine." She also gained new fans as the voice of Yzma in the 2000 Disney animated feature "The Emperor's New Groove." Eartha Kitt, a sultry singer, dancer, and actress who rose from South Carolina cotton fields to become an international symbol of elegance and sensuality died on Christmas Day, 2008. She was 81.
Fuente: http://www.aaregistry.org