DON SHIRLEY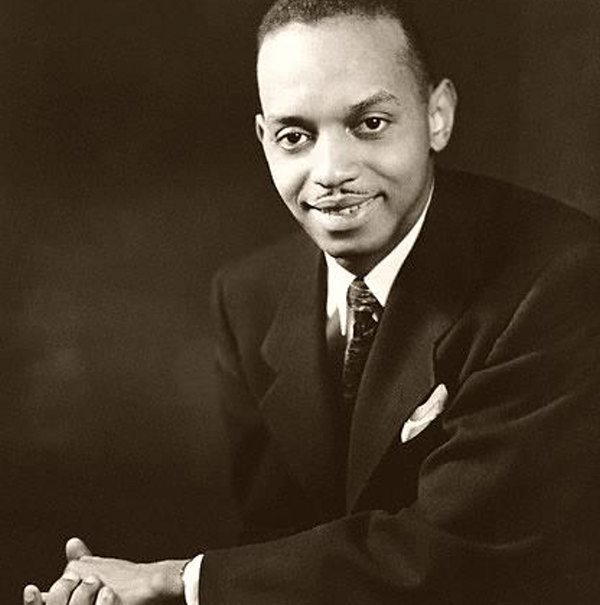 Biography
Donald Walbridge Shirley (January 29, 1927 – April 6, 2013) was an American-Jamaican jazz pianist and composer. Shirley's prodigious piano skills were recognized early and he began his career as a composer and virtuoso performer at a young age.
Don Shirley's music is hard to categorize. As an arranger-composer he treated each piece of music as a new composition, not just an arrangement. Don Shirley played standards in a non-standard way. He was a virtuoso, playing everything from show tunes, to ballads, to his personal arrangements of Negro spirituals, to jazz, and always with the overtone of a classically-trained musician who has utmost respect for the music he is playing.
Don Shirley  was born Donald Walbridge Shirley, January 29, 1927, [Pensacola, Florida]  His first teacher was his mother. He began playing piano at age of 2½ and made his first public performance at the age of 3. At the age of nine he was invited to study theory with Mittolovski at the Leningrad Conservatory of Music, and he later studied with famous organist Conrad Bernier and studied advanced composition with both Bernier and Dr. Thaddeus Jones at Catholic University of America in Washington D. C.
He made his concert debut at the age of 18 with the Boston Pops June 25, 1945, with Dean Dixon as guest conductor playing the Tchaikovsky B-flat minor concerto. In 1946 his first major composition was performed by the London Philharmonic Orchestra.
In 1949 he received an invitation from the Haitian government to play at the Exposition International du Bi-Centenaire De Port-au-Prince followed by a request from Archbishop Le Goise and President Estime for a repeat performance the following week.
At Arthur Fiedler's invitation he appeared with the Boston Pops in Chicago in June 1954. He performed the Tchaikovsky concerto in the fall of 1968 with the Detroit Symphony. He has appeared as soloist with the Detroit Symphony, the Chicago Symphony, the Cleveland Orchestra, the NBC Symphony, and the National Symphony Orchestra Washington to name only a few. Including his appearances with the trio, he averaged 95 concerts a year.
He has written symphonies performed by the Philadelphia Orchestra and the New York Philharmonic, and has composed four organ symphonies, numerous pieces for piano, two string quartets, and a piano concerto. He played as soloist with the orchestra at Milan's La Scala opera house in a program dedicated to Gershwin's music. Only two other pianists have performed there as soloists, Arthur Rubinstein and Sviatoslav Richter.
He held a Doctorate of Music, Doctorate of Psychology (University of Chicago, Phi Beta Kappa), and Doctorate in Liturgical Arts. He spoke eight languages fluently, and was considered an expert painter as well.
He abandoned the piano as a career while quite young, and it was while in Chicago as a psychologist that Don "tripped" back into a musical career. He was given a grant to study the relationship, if any, between music and juvenile crime wave which had suddenly broken out in the early 1950s. Working in a small club there, he used his knowledge and skill to perform experiments in sound, whereby he proved that certain tonal combinations affected the audience's reactions. No one in the audience knew of his experiment, or that students had been planted among them to gauge their reactions. But Don Shirley the pianist became a sensation.
During the 1950s and 60s he cut 16 albums for Cadence Records. His single "Water Boy" reached #40 on the Billboard Hot 100 and stayed on the chart for 14 weeks. He then began to make appearances in New York followed, notably at "Basin Street East", where Duke Ellington first heard him. Here started their warm friendship which was highlighted by Don's performance in 1955 of the premiere of Duke's Piano Concerto at Carnegie Hall with the NBC Symphony of the Air. An appearance on the Arthur Godfrey Show launched his career nationwide.
Don Shirley he composed 3 symphonies, two piano concerti, a cello concerto, three string quartets, a one-act opera, works for organ, piano and violin, a symphonic tone poem based on Finnegan's Wake and a set of "Variations" on the legend of Orpheus in the Underworld.
He died of heart disease in 2013. He was 86.