DON CORNELL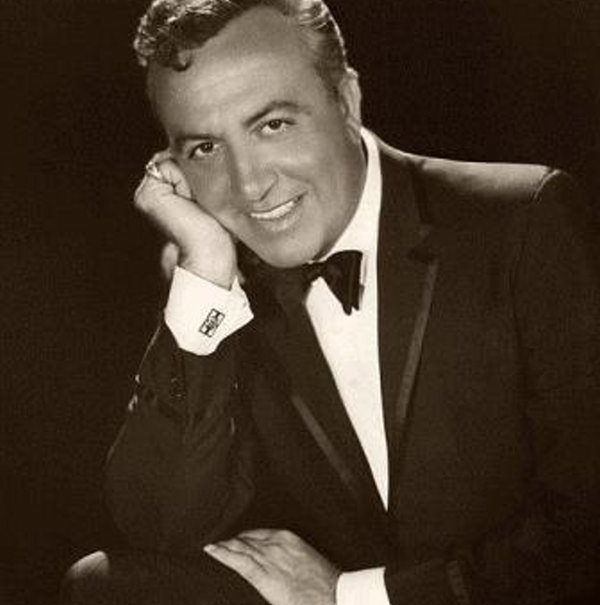 Biography
Don Cornell (April 21, 1919 – February 23, 2004)[1] was an American singer prominent mainly in the 1940s and 1950s noted for his smooth but robust baritone voice.
Born Luigi Varlaro in The Bronx, New York, Don Cornell got his start with trumpeter Red Nichols and bandleader Sammy Kaye before going solo. He sold over 50 million records. Among his hits were "It Isn't Fair," "I'm Yours," "I'll Walk Alone," and "Hold My Hand." Don's 1952 hit "I" was the only single-character pop chart entry until Prince's #7 Hot 100 hit "7" from 1992 and the only single-letter hit until Xzibit's #76 Hot 100 hit "X" from 2000.
His version of "Hold My Hand" sold over one million copies, and topped the UK Singles Chart in 1954. In 1993, he was inducted into the Big Band Hall of Fame. He was also a member of Tau Kappa Epsilon International Fraternity.
He was among the top headliners, appearing on the nightclub circuit during the 1950s, when there were numerous such venues across the nation. When headlining at the Beverly Hills Supper Club, Southgate, Kentucky (which was later destroyed in the Beverly Hills Supper Club fire) – in metropolitan Cincinnati – he appeared many times on the popular Ruth Lyons noon television program.
He also hosted the show during some of Ms. Lyons' periodic absences.
In 1979, Don Cornell moved to Florida. He died in Aventura, Florida, from emphysema and diabetes at the age of 84.