CUCO SÁNCHEZ
Biographie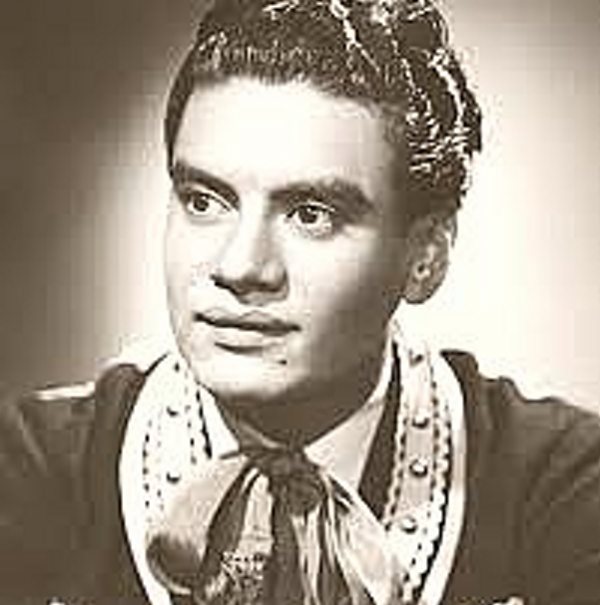 Cuco Sánchez
José del Refugio Sánchez Saldaña (Altamira, Tamaulipas, 3 May 1921 – Mexico City, 6 October 2000) better known as Cuco Sánchez was a Mexican singer and songwriter who wrote dozens of hits, including Anillo de Compromiso, Anoche Estuve Llorando, Por qué Peca Esa Mujer, Fallaste Corazón, Cama de Piedra, "Siempre Hace Frio", and Arrieros Somos.
His songs were performed by various singing stars: Vikki Carr, Pedro Infante, Miguel Aceves Mejía, Linda Ronstadt, Amalia Mendoza, Selena and Chavela Vargas. His recording career began in the mid-1930s and at the start of the next decade, the singer became actor, as well. In all, he composed nearly 200 songs, including numbers for some of the movies he acted in.
Cuco Sánchez died of liver failure on 6 October 2000, in Mexico City. He was 79 when he died.
Cuco Sánchez recorded his first song at the age of 13, and six years later, was signed by Mexico's largest media company. Spawning numerous hits, and composing music for several movies in which he also acted, Sanchez remained a popular actor of film and television, as well as a hit songwriter.