CHELO SILVA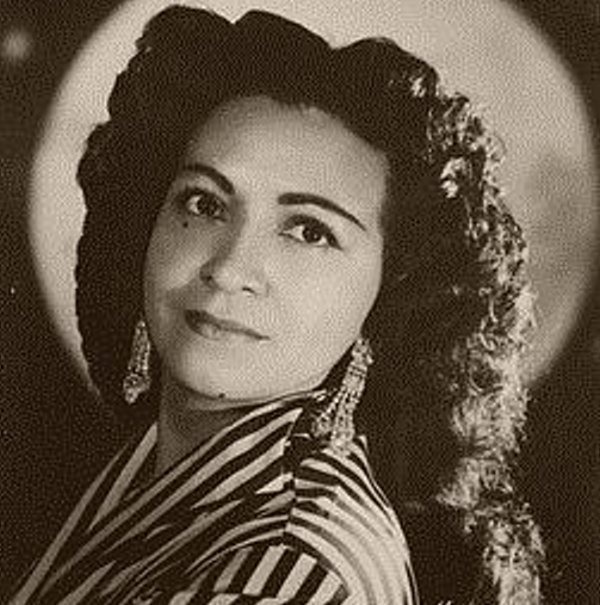 Biography
Consuelo Silva, 25 August 1922, Brownsville, Texas, USA, d. 2 April 1988, Corpus Christi, USA. One of the leading bolero singers of the early to mid-part of the twentieth century, Silva was instrumental in helping popularise the music outside her native Texas and the spiritual home of the bolero, Mexico. Her only rival in popularity was fellow Texan Lydia Mendoza, and the two women were often referred to in conjunction as 'Las Grandes de Tejas'.
Chelo Silva began singing at an early age and by the late 30s was already well established in her native city of Brownsville owing to a series of appearances on the local radio show hosted by Américo Paredes. Her popularity spread through the border regions throughout the 40s and 50s, with hit singles including 'Amor Aventurero', 'Está Sellado', '¿Sabes De Qué Tengo Ganas?', and 'Soy Bohemia'. Her first recordings were made for Discos Falcon in 1954 and her music was distributed in Mexico through the Peerless label. Her popularity in Texas and Mexico was soon matched throughout Latin America, and during this period she performed at many prestigious venues around the world.
One of the main reasons for Silva's popularity was her impressive vocal style, which had a soulful edge not commonly associated with the bolero. Her voice lent substance to the subject matter of her songs, which strayed from the romantic tradition of bolero to deal with themes of an altogether darker hue, with infidelity and betrayal particular favourites. One of the true greats of Latin music, Silva carried on performing until shortly before her death in 1988.
Fuente: http://www.oldies.com