CATERINA VALENTE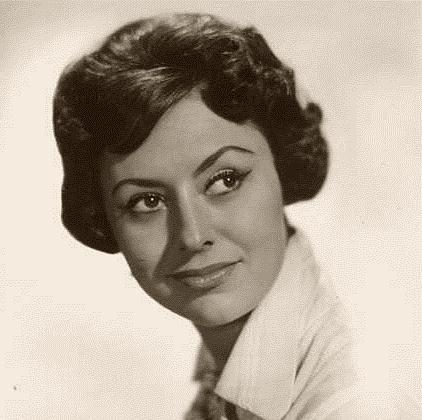 Biography
Caterina Valente (born 14 January 1931, Paris) is an Italian singer, dancer, and actress. She was born into an Italian artist family. Her father Giuseppe was a well-known accordion player; her mother, Maria Valente, a musical clown. She had three siblings, one of whom, Silvio Francesco, was also active in show business.
In 1952, she married the juggler Erik van Aro (Gerd Eric Horst Scholz). He recognized her talent and accompanied her in her initial years of worldwide success, although they later divorced. Their son is the singer Eric van Aro, Jr. In 1953, she made her first recordings with Kurt Edelhagen. Soon afterwards she achieved great success with songs such as "Malagueña", "The Breeze and I", and "Dreh dich nicht um" with the Werner Müller orchestra. In 1955, she was featured on the "Colgate Comedy Hour" with Gordon MacRae.
In the mid 1960s, Caterina Valente worked with Claus Ogerman and recorded material in both Italian and English that he arranged/conducted and/or composed on the Decca  and London  labels. Between 1966 and 1972 she was a frequent guest on the Dean Martin Show. In 1972, she married the British pianist Roy Budd. They had a son, Alexander, but they divorced in 1979.
In Germany she was a major performer of Schlager music. There she recorded Cole Porter's I Love Paris under the German title Ganz Paris träumt von der Liebe, which sold more than 500,000 copies in 1954.
Over the years, she has recorded or performed with many international stars, including Louis Armstrong, Chet Baker, Perry Como, Ella Fitzgerald, Benny Goodman, Woody Herman, Claus Ogerman, the Tommy Dorsey Orchestra, Sy Oliver, Buddy Rich and Edmundo Ros. In 1959, she was nominated for a Grammy Award.
Caterina Valente was a principal, along with Carol Burnett and Bob Newhart, on the short-lived CBS variety series The Entertainers (1964–65).
A briglia sciolta, the Italian jazz CD recorded in 1989 and re-released in later years under the titles Fantastica and Platinum deluxe, is Valente's best-selling CD worldwide. In 2001, she released a new album, Girltalk, with harpist Catherine Michel.
Caterina Valente is a true world citizen and a polyglot, having sung in twelve different languages. After her first musical successes, she acted in the movie Mannequins for Rio (1954) and has performed in fourteen additional films. She also plays the guitar and tap dances.
In 1958, she filmed the musical comedy Hier bin ich – hier bleib ich (Here I Am, Here I Stay) which featured a guest appearance by Bill Haley & His Comets. During Haley's segment, Valente sings a duet with Haley on a newly recorded version of his song "Vive la Rock and Roll".