CARMÉLIA ALVES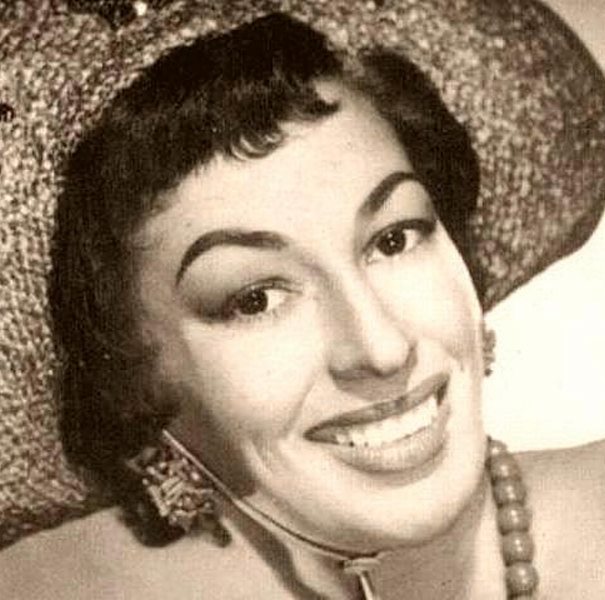 Biography
Carmélia Alves became known basically for her renditions of the baião genre. The extreme popularity of the baião helped to project her internationally, and she had extensive participation in the international scene, having toured abroad for five consecutive years. She was given the title of Queen of Baião by the King of Baião himself, Luís Gonzaga. Her biggest hits were "Trepa No Coqueiro" (Ari Kerner, 1950), "Sabiá na Gaiola" (Hervé Cordovil/Mário Vieira, 1950), "Coração Magoado" (Roberto Martins, 1950), and "Cabeça Inchada" (Hervé Cordovil, 1951). She also worked in seven films throughout her career.

Carmélia Alves debuted in the radio in 1940, on novice shows at Rádio Tupi and Rádio Nacional. Soon she was hired by Rádio Mayrink Veiga, where she worked for three years. From 1943 on, she also became the crooner of the nightclub of the Copacabana Palace Hotel. Carmélia Alves recorded her first album in that year, with the samba "Deixei de Sofrer" (Dino/Popeye do Pandeiro) and the batucada "Quem Dorme no Ponto é Chofer" (Assis Valente), for the carnival of 1944, the year in which she toured Brazil. In 1949, she recorded the baião "Me Leva" (Hervé Cordovil/Rochinha) in duo with Ivon Curi, the first one of a series that granted her the title of Queen of Baião in the '50s.
In 1954 she performed in Buenos Aires, Argentina, and, two years later, toured for five years through Europe, Africa, Asia, and the U.S.A. In the early '70s, she toured abroad frequently. In 1977, she participated in a commemorative show of the 30 years of baião, together with Luís Gonzaga, Humberto Teixeira, and Hervé Cordovil. In the late '80s, she joined the group As Eternas Cantoras do Rádio, along with Nora Ney, Violeta Cavalcante, Rosita Gonzales, Ellen de Lima, and Zezé Gonzaga. In 1998, Gonzales, Gonzaga, and Ney departed, and Ademilde Fonseca joined the group.