CARLOS RAMÍREZ
Biographie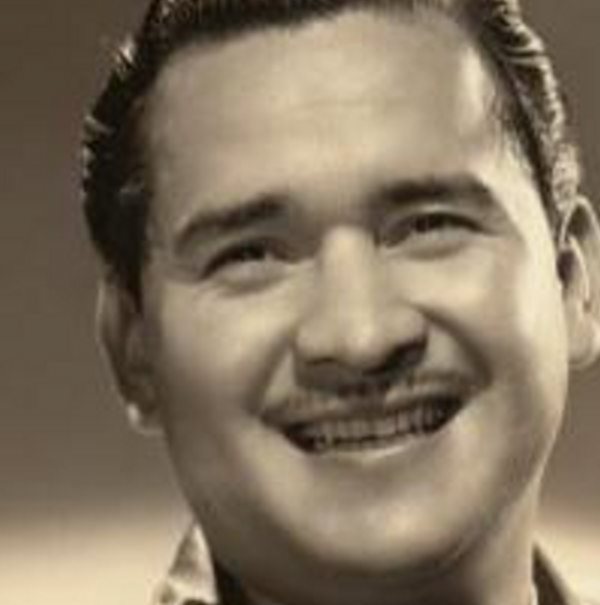 Carlos Ramírez
, Carlos Julio Ramirez,
was born in the city of Tocaima, Colombia on August 4, 1916. He is one of the most important Colombian singers of all time. Ever since he was a little boy, he started to sing. He did it for a few coins in the ships that sailed the River Magdalena. In one of these ships called "Unión" he met the conservative politician Dr. Laureano Gómez who offered him to go to Bogotá and pay for all his studies both academic and musical.
Gomez, who later became president of Colombia, registered young
Carlos Ramírez
 in the school called "Colegio Salesiano" and he entrusted him to the musical teacher Emilio Murillo. When Carlos' father found out that he was been sponsored by a conservative, been an ardent liberal he removed
Carlos Ramírez
 from the school. Despite this he continued to live in Bogotá with his sister Alcira who also was an excellent singer and so he was able to continue his musical studies with Professor Murillo. His debut took place in 1928 in the radio station "La Voz de la Victor" one of the first radio stations established in Colombia where he met Maestro Efraín Orozco who asked him to be in his orchestra so he could begin a long prolonged South American tour.While in Buenos Aires, Argentina, a very important couple of the musical world meets
Carlos Ramírez
: André Kostelanetz and his wife the famous opera soprano Lily Pons. The couple hires him to sing in the "Café Maipó" and the in radio station "Radio Municipal". He acted in several movies being mostly remembered in the famous picture "Bathing Beauty" of 1945 where he worked together with Esther Williams. His first recordings of Colombian music were made in 1952 with songs such as "Besame Morenita" and others. He also sung several other themes of the international repertoire.
Carlos Ramírez was one of those artists that made plenty of Money during his very successful career. Unfortunately, he also lost a lot of money due to his addiction to gambling. Ramirez recorded his last long-playing record in 1972 with the help of the famous Colombian composer Blas Emilio Atehortua. He died in Miami as a very poor man on December 12, 1986.
Fuente: http://www.imdb.com