BUDDY GRECO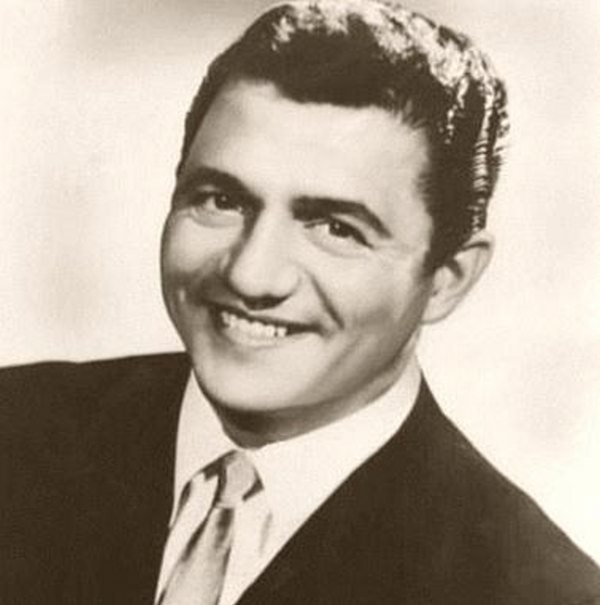 Biography
Buddy Greco (born August 14, 1926) is an American singer and pianist.
He was born Armando Greco in Philadelphia, Pennsylvania. Greco began playing piano at the age of four. His first professional work was playing with Benny Goodman's band. Most of Greco's work has been in the jazz and pop genres. He has recorded songs such as "Oh Look A-There, Ain't She Pretty", "The Lady is a Tramp", and "Around the World", and has released about 72 albums and 100 singles.
Buddy Greco has had an active concert career playing in symphony halls, theatres, nightclubs, and Las Vegas showrooms. In the 1960s he made appearances with the Rat Pack. Greco played the nightclub singer Lucky in the 1969 film The Girl Who Knew Too Much. In 1967, Greco starred in the summer replacement television series Away We Go with drummer Buddy Rich and comedian George Carlin.
Buddy Greco has recorded albums for the Columbia/Epic and Reprise record labels, and other minor labels. His most popular albums were On Stage and Buddy's Back in Town, both with Columbia. His most successful single was "The Lady is a Tramp", which sold over one million copies and was awarded a gold disc. Greco recorded an album entitled Movin' On which included his version of the Marvin Gaye standard "What's Going On".
Buddy Greco recorded sporadically after this album, but he continued performing live shows, and has performed in most of the top nightclubs in the world. His last nationally charted record was "From Atlanta to Goodbye", on the Scepter label, which made Billboard's Easy Listening Top 40 in 1969. Greco continued to appear at his club in Cathedral City, California, until its closure in August 2009.
In 2008, Buddy Greco toured the UK with his wife Lezlie Anders. Together they performed dates with the BBC Big Band and played at Ronnie Scott's Jazz Club in London. Greco was the first Las Vegas headliner to star at a British casino when he performed in cabaret on 8 August 2008 at the Circus Casino, Star City, Birmingham. In April 2010 he performed a live concert for BBC Radio 2 with the 42-piece BBC Concert Orchestra as a salute to Frank Sinatra.
He toured the UK for over 30 dates from July 2010 with the Swinging Las Vegas Legends Show. He has produced, with his wife of 15 years, vocalist Lezlie Anders, a stage show titled 'FEVER! The Music of Miss Peggy Lee', which has met with critical acclaim, and opened in London's West End in the spring of 2010.
On New Year's Eve 2011 he made a guest appearance on Jools Holland's Hootenanny singing Fly Me to the Moon backed by the Jools Holland Rhythm & Blues Orchestra.
In 2008, a Golden Palm Star on the Palm Springs Walk of Stars was dedicated to him and spouse Lezlie Anders.