BUD & TRAVIS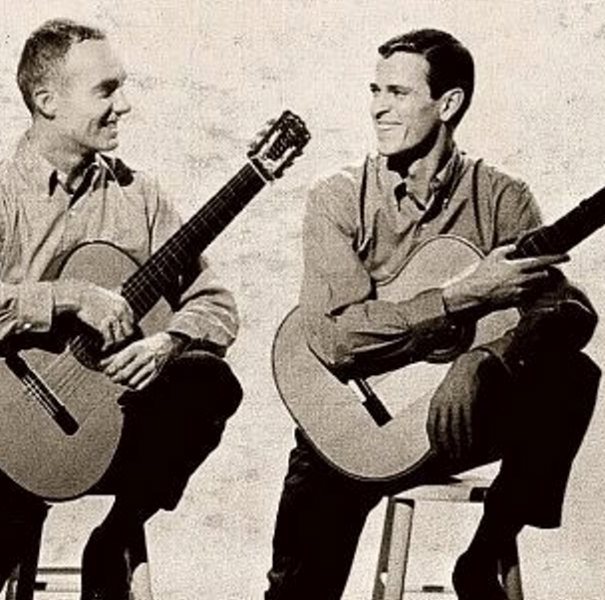 Biography
Bud & Travis was an American folk music duo from San Francisco, California, consisting of Bud Dashiell and Travis Edmonson.
Bud & Travis began recording together in 1958; Edmonson was related to Colin Edmonson, whom Dashiell had met while serving in the Korean War. Travis Edmonson had previously been a member of the Gateway Singers. They released ten albums and toured widely before splitting in 1965, becoming significant musicians on the folk revival circuit.
Bud & Travis reportedly had frequent clashes, and the duo separated from 1960-63. During this period Dashiell put out several records with The Kinsmen, and Edmonson put out several solo albums. Dashiell went solo after their final breakup in 1965, putting out a solo album in 1968. He taught late in life, and died in 1989 as a result of a brain tumor. Edmonson toured regularly in the 1970s as a solo act. He died on May 9, 2009.