BOBBY CAPÓ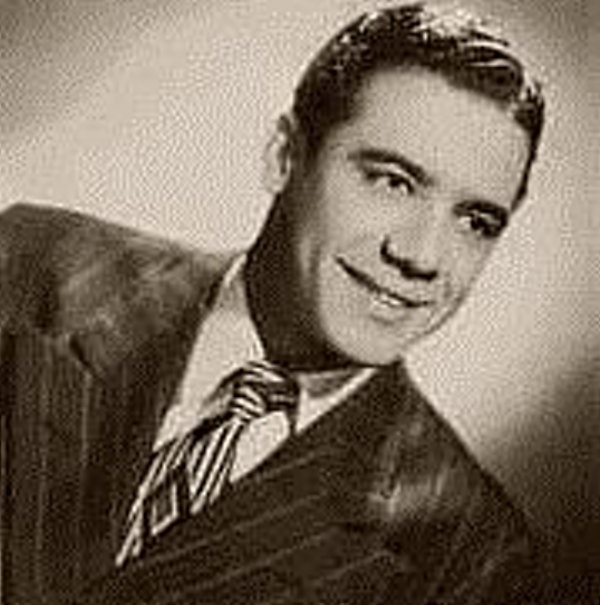 Biography
Félix Manuel Rodríguez Capó (January 1, 1922–December 18, 1989), better known as Bobby Capó, was an internationally known singer and songwriter from Puerto Rico. He usually combined ballads with classical music, Puerto Rican folk elements and even Andalusian music, as to produce many memorable Latino pop songs which featured elaborate, dramatic lyrics.
Bobby Capó was born in Coamo, Puerto Rico. After earning a strong reputation as a likable, versatile singer, he adopted his stage name (Rodriguez is one of Puerto Rico's most common surnames, and he opted to use his mother's less common one instead) and emigrated to the city of New York, early in the 1940s. He then joined Xavier Cugat's orchestra. From that moment on, he went on to become an idol all over Latin America.
Bobby Capó was a polifacetic entertainer. Apart from singing, he was also a television host, as well as technical and musical director. However, his somewhat intimate songs are what Capó was -and is- best known for.Bobby Capó was a prolific song writer and wrote for many of his contemporaries. Many of the songs he wrote were smash hits in Puerto Rico, and occasionally in the rest of Latin America. One of his self-penned songs was El Negro Bembón. The song was a hit for Cortijo y su Combo in the mid-1950s. The song, with local circumstances and character name changed, became "El Gitano Antón,", a huge hit for Catalan rumba singer Peret in Spain around the mid 1960s.
Another of Capó's songs is Sin Fe (Without Faith), sometimes known as Poquita Fe (Little Faith). It became a proper hit in Puerto Rico when recorded by Felipe Rodriguez in the mid-1950s, and a huge international hit for José Feliciano in the mid-1960s.Capó's composition describing his homesickness for Puerto Rico, Soñando con Puerto Rico (Dreaming of Puerto Rico), is revered as an anthem by Puerto Ricans residing abroad. Another of his songs, De Las Montañas Venimos is a Christmas standard in Puerto Rico. His best known song, however, is Piel Canela (Cinnamon Skin). Bobby Capó recorded its most famous version in Havana at the request of Rogelio Martínez, the leader of the Sonora Matancera, who asked him to sing pieces of his recently composed songs, and who recognized the song's potential as a hit.
The song was later covered by many artists, including fellow Puerto Rican Daniel Santos in an emblematic rendition, Linda Ronstadt, Nat King Cole, Tin Tan, José Feliciano, and Natalia Lafourcade; Josephine Baker recorded a version in French. The song became the main theme for a Mexican movie of the same name in the late 1950s. So was Luna de Miel en Puerto Rico (Puerto Rican Honeymoon), a latter-day cha-cha-cha which was also the theme for an eponymous movie, co-produced by Mexicans and Puerto Ricans in the early 1960s.
His most famous interpretation came as a member of Cugat's orchestra. Bésame Mucho (Kiss Me a Lot), a standard by Mexican songwriter Consuelo Velazquez, was such a large hit that it can still be occasionally heard on television commercials and movies. After Capo's and Cugat's version dozens of artists have covered the song, including The Beatles.
Bobby Capó married Irma Nydia Vázquez, the first Miss Puerto Rico to participate in the Miss America pageant and the daughter of a wealthy Puerto Rican industrialist, in 1948. The marriage was frowned upon by her family, and he wrote "El Bardo" ("The Bard") inspired by this. "El Bardo" tells the story of a pauper who died heartbroken after his wealthy love prospect marries another man, and finishes up with her (also heartbroken) reaction about his death.
The song was a huge hit for Felipe Rodriguez in the early 1950s, and has been covered by many others (including a humorous parody by Jose Feliciano in which he replaces the romantic couple with a taxi and a bus)During the early 1960s Bobby Capó lived in Mexico City, along with his family. The Mexican president at the time suggested that all local songwriters write an ode to John F. Kennedy prior to a state visit by the United States president. Capó decided to write a song about Jacqueline Kennedy instead (Jack, Jack, Jackie), even suggesting in the lyrics that the president to look after her, for he would make passes to her otherwise. According to biographers, Capó was bold enough to hum his song while in the receiving line at the Mexican presidential residence, while waiting for the Kennedys.During the 1970s, Bobby Capó divorced moving permanently to New York City. He had strong political beliefs and worked for the Puerto Rico Department of Labor's Division of Migration. He continued to have special engagements at exclusive "black tie" clubs entertaining the Spanish elite classes and occasionally flying back to Puerto Rico during the rest of this decade and most of the 1980s, to have special appearances at television programs and dedications as well.
Capó died at his New York City home of natural causes. He was survived by his widow Maria Da Gloria De Oliveira and his children: Felix Manuel Rodriguez, a musician as well, known professionally as Bobby Capo Jr, Irma "Mimi" Rodriguez-Lopez, Soraya Rodriguez, Waldo Rodriguez, Jacqueline "Jackie" Rodriguez, Zahera Rodriguez, and many grandchildren who are continuing his musical legacy.
Some Puerto Ricans consider Bobby Capó as one of the greatest singing legends from the island.