BOB CROSBY
Biographie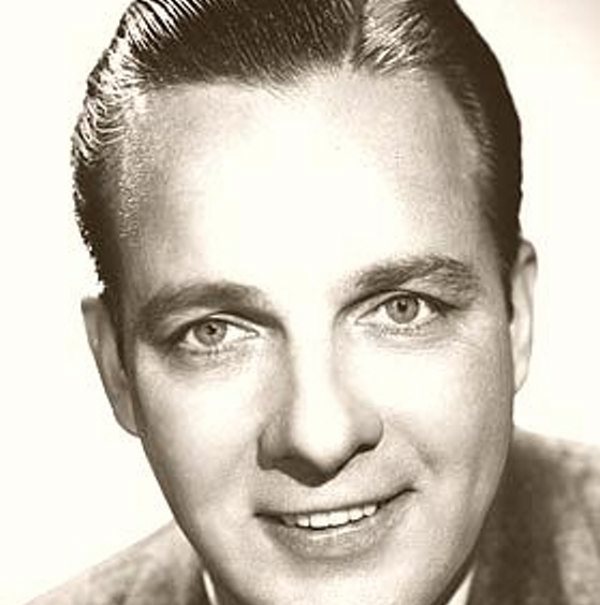 Bob Crosby, George Robert Crosby, was born August 25, 1913. Known as Bob, he was the youngest of Bing's six siblings. In the early 1930s, he followed in his brother's footsteps and became vocalist with the bands of Anson Weeks (1931-34), The Dorsey Brothers (1934-35), and Clark Randall (1935). When the jazz orchestra led by Ben Pollack broke up in 1934, most of its members sought to form a new cooperative band in which each player would own an equal share.
 Eager to find a front man with good looks and name value, they heeded Bing's recommendation that Bob be hired. Sax player Gil Rodin was the actual leader, as Bob couldn't read, arrange, nor direct music. Bing paid for his voice lessons as he began his career.
The Bob Crosby Band played a unique brand of big band Dixieland jazz which found international acclaim and paved the way for the traditional jazz revival of the forties. Legendary musicians Eddie Miller, Yank Lawson, Billy Butterfield, Irving Fazola, Matty Matlock, Nappy Lamare, Jess Stacy, Ray Bauduc and Bob Haggart all played in the band as well as the popular aggregation, The Bobcats. They had many hit recordings, such as "Summertime" (the band's theme song), "South Rampart Street Parade," and "Big Noise from Winnetka."
Bob Crosby
 sometimes supplied the vocalizing, sounding like Bing but lacking his rhythmic finesse. Without Bob's knowledge, Bing helped to both promote and finance the band and on several recording dates was featured as guest singer: "You Must Have Been a Beautiful Baby," "New San Antonio Rose," "Yes, Indeed," "When My Dreamboat Comes Home" and "I'm Walking the Floor Over You," for example. Bob returned the favor, hosting The Kraft Music Hall when Bing took vacations. The
Bob Crosby
Band broke up in 1942, but not before playing on the soundtrack of Holiday Inn.Between 1941 and 1944
Bob Crosby
 appeared in several movies: Let's Make Music, Presenting Lily Mars, Reveille with Beverly, Thousands Cheer, and See Here, Private Hargrove. During World War II,
Bob Crosby
 spent eighteen months serving with distinction in the Marine Corps and toured with bands in the Pacific. On radio he hosted The Bob Crosby Show, aired on NBC and CBS between 1943 and 1950, and Club 15 on CBS between 1947 and 1953. Among Bob's vocalists were Johnny Desmond, Kay Starr, and Doris Day; and he was the first to hire Nelson Riddle as an arranger.In 1952,
Bob Crosby
replaced Phil Harris as Jack Benny's radio band leader and remained on his broadcasts until Benny retired from the medium in 1955. Bob's easily parried jokes with Benny, often ribbing his older brother. Bob continued to make cameo appearances in films, notably in Two Tickets to Broadway, Road to Bali, and The Five Pennies. Bob also enjoyed television success. From 1953-57 he hosted a daily variety series on CBS. He was also regularly featured on Shower of Stars from 1954-58 on CBS, on the 1955 summer series, America's Greatest Bands on CBS, and during the summer of 1958 on his own summer replacement for The Perry Como Show on NBC. In the sixties, Bob hosted a late evening television show in Australia.
Into his later years, Bob Crosby kept a busy schedule leading reunions of both his orchestra and The Bobcats. Bob died of cancer on March 9, 1993. He and his wife June had three sons and two daughters.