BILLY MAY
Biographie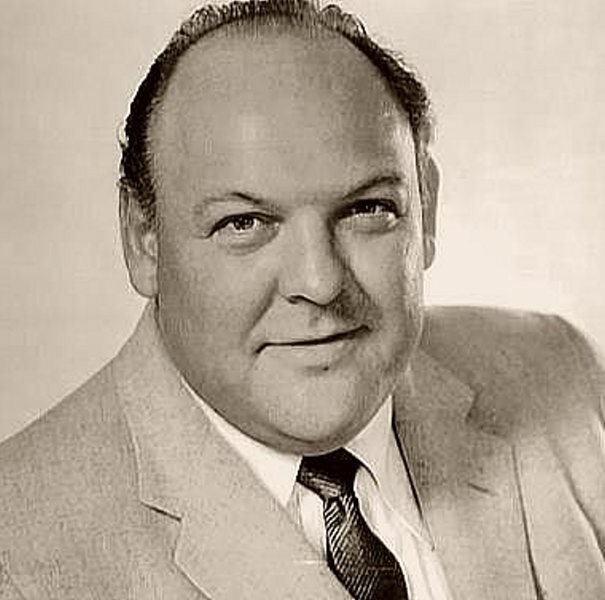 Billy May has said that he became an arranger because he had so much time to observe the other instruments when he played tuba in high school. He worked with a variety of Pittsburgh bands until he introduced himself to Charlie Barnet, who was touring through town, and offered to write an arrangement for Barnet's band. He ended up becoming one of Barnet's main arrangers and was enlisted as a trumpeter when Barnet reformed his band in 1939.
Billy May took an Indian-inspired tune that Ray Noble had played on a suite of such pieces and arranged it for Barnet. The result, "Cherokee," was Barnet's biggest hit, one of the biggest of the swing era, and a key inspiration for bebop (Charlie Parker's "Ko-ko" is based on the changes in "Cherokee"). May ended up rewriting the entire Barnet book from scratch after the original music burned in the Palomar Theatre fire in October 1939. The next year, Glenn Miller hired him as an arranger and trumpet player. When Miller broke up his band before reforming it as the Glenn Miller Army Orchestra, May quit and moved to Los Angeles.
Billy May worked with a number of singers, including Bing Crosby, and in radio, over the next few years, until he met Paul Weston, musical director of the new Capitol Records, and began ghost-arranging for him. When Capitol decided to put out a series of children's story/song records, May was given the musical responsibilities, and produced over 60 such albums over the next ten years. He also wrote original songs for these records, among them "I Tawt I Taw a Putty Tat."
Billy May was something of a musical A.J. Liebling (Liebling once remarked, "I write faster than anyone better and better than anyone faster"). He ghosted for many name arrangers, produced music-minus-one records, even appeared as a Latin bandleader under the name of the "Rico Mambo Orchestra." May had a knack with Latin music. He could do a knock-dead imitation of Perez Prado's trademark grunt. He finally got his name on the label by releasing a dance album as part of Arthur Murray's series, and from then on, Capitol treated him as a name performer as well as a house arranger.
While still caught up in the mambo craze, May was brought in to arrange and conduct an album with Capitol's hot exotic star, Yma Sumac. Although the album, Mambo! is probably Sumac's best work, May found the gig tedious at best: "I only did one album with Sumac–great range but she had to learn everything by rote. She was a pain in the ass and her husband/manager was doubly so."
At this time, he perfected his "slurping saxophones" sound–a bluesy glissando–that instantly became a much-sought-after "new sound." May decided to capitalize on the success of this sound by forming a big band and taking it on the road. Unfortunately, he had little patience for the repitition of nightly appearances and had chosen to form a band at the precise moment when the big band era finally died, so within two years, he was back in the studio system. He turned his baton over to Bob Dawes, and later sold the rights to the band and its book to Ray Anthony. Luckily, Frank Sinatra had decided to give Billy Maya try on his Come Fly with Me album.
Although the album took the "travelling" theme to such deservedly-forgotten spots as "Isle of Capri," May and Sinatra clearly had a blast making the record and it shot to #1 on the Billboard pop chart. Bing Crosby quickly cranked out two "travelling" albums with May and Sinatra returned for two more himself (Come Dance With Me, Come Swing With Me).
Billy May then shifted gears somewhat, dropping the reeds altogether for a "brass choir" sound in his 1958 Grammy-winning album, Big Fat Brass (which inspired several clones, including Henry Jerome's Brazen Brass). George Shearing hired May to apply the sound to his Burnished Brass album. At the same time, May was also the musical director for Stan Freberg's radio comedy series.
Billy May was a wild man during this period. By most accounts, he wasn't just a drinker–he was a guzzler. One member of the Freberg cast recalled that he was "the only man I ever knew who could conduct a full orchestra and chorus while he was stone drunk."
While his drinking was out of control, his music was not. During the Burnished Brass session, Shearing was playing the melody of a piece he wanted May to arrange. After one run-through, he started to repeat it and describe how he wanted it arranged. May interrupted him, saying, "Well, take it from after the bridge because I've got that much orchestrated already." Others recall May giving a studio band the downbeat by chugging a fifth of vodka or sticking his finger up his nose and then pulling it out with a flourish.
Billy May also worked in television and movies. He composed the theme to the detective series, "Naked City," and wrote the scores for the films "Johnny Cool," "Tony Rome," and "Sergeants Three." He earned a special spot in the exotica hall of fame for backing Jack Webb on his legendary album, "You're My Girl."
His lifestyle finally slowed him down in the mid 1960s. He had a heart bypass operation in 1963, and ended a twenty-five year smoking habit. After a particularly hard night at Charlie Barnet's 51st birthday party, he stopped drinking completely.
He and Barnet teamed up around 1962 for an anonymous album of Hawaiian and tropical music. "Charlie and I planned it on a vacation in Hawaii," he later wrote. "We called ourselves the "The Kon-Tikis." [Get it? Con-Tikis]. Actually, the group was called the Out-Islanders, and the album Polynesian Fantasy. May arranged and conducted while Barnet played, along with such session stars as Jimmy Rowles, Ted Nash on sax, Al Hendrickson on guitar, Irv Cottler on drums, and Marni Nixon and Loulie Jean Norman on wordless vocals.
He continued to work, principally in television. He wrote the theme songs for the TV series "The Mod Squad" and "Emergency." And his revved-up arrangement of "The Flight of the Bumblebee," featuring Al Hirt on trumpet, served as the theme for "The Green Hornet" series.
Although he personally dismissed the album as "not his thing," Billy May Today! is one of the best "Now Sounds" albums around. In typical May fashion, he managed to slip in a good-natured jibe at Sinatra's recent mega-hit, "Strangers in the Night," exaggerating his own "slurping sax" trademark into an almost "slobbering sax" sound.
In 1969, Time-Life Records approached May with an offer to arrange and conduct a dozen-album set of tunes from the Big Band era. Titled The Swing Era, the set turned out to be much more than a simple rehash of the old standards. May not only took painstaking care to transcribe and arrange each tune as faithfully as possible, but also had the good fortune to have his pick of the best session players in Hollywood, many of whom were Big Band veterans and shared his love for the material. The set was so successful that Time-Life hired him to do another set, As You Remember Them, which featured May's Big Band adaptations of popular instrumental tunes from the 1950s and 1960s. Almost every single Space Age Pop standard can be found in this set.
Billy May settled down with his second wife, Doris, in San Clemente, not far from Nixon's West Coast White House, in 1973. Sinatra hired him to arrange and conduct the first album ("The Past") of his "Trilogy" in 1979. And May took the occasional job scoring films through at least the mid-1980s, including "No Batteries Included." He reunited with Stan Freberg in the late 1990s to provide the music for the long-awaited sequel to Stan's "History of the United States, Part One," and conducted a number of pops concerts for the BBC in Scotland and England around the same time.
Fuente: http://www.spaceagepop.com