BESSIE SMITH
Biographie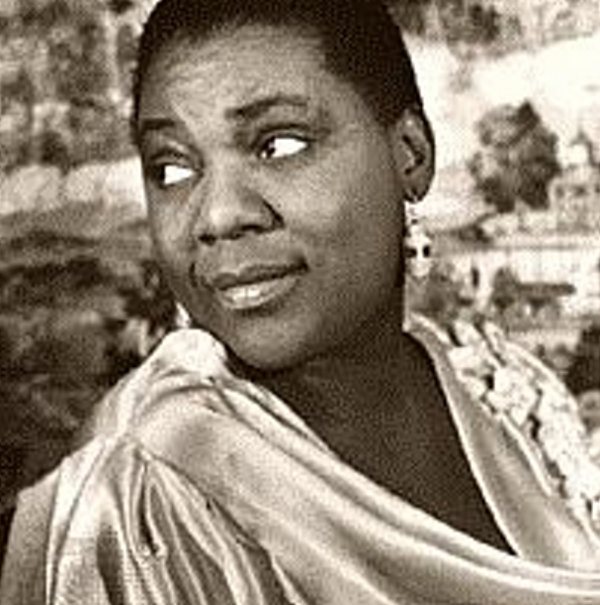 Bessie Smith was born on April 15, 1894 in Chattanooga, Tennessee. Ma Rainey took the young singer under her wing, with Smith going on to have huge success with a Columbia recording contract and summer tent shows. An innovative vocalist, Smith became the bestselling African-American artist of the '20s and continued to work even when the blues fell out of fashion. She was killed in a car crash.
Born on April 15, 1894, in Chattanooga, Tennessee. Widely known as the "Empress of the Blues," Bessie Smith was a popular singer during the 1920s. Raised in poverty in the South, she ran away as a teenager to join a traveling show as a dancer. In 1912, Smith began performing in the same show as blues vocalist Ma Rainey. She continued to perform at various theaters and on the vaudeville circuit. Her career really took off once she started recording.
Signed to Columbia Records, Bessie Smith made her first recording in 1923—the song "Down Hearted Blues" was a big success. With her rich, powerful, and clear voice, she became a successful recording artist and toured extensively for the rest of her life. Smith had a great rapport with their audiences, who turned out in droves to see her.
During her recording career, Bessie Smith worked with many important jazz performers, such as saxophonist Sidney Bechet and pianists Fletcher Henderson and James P. Johnson. With Johnson, she recorded one of her most famous songs, "Back Water Blues." Smith also collaborated with the legendary jazz artist Louis Armstrong on several tunes, including "Cold in Hand Blues" and "I Ain't Gonna Play No Second Fiddle." By the late 1920s, Bessie Smith's career began to flounder. She stopped working with Columbia in 1931 and made her final recordings in 1933 with John Hammond. A dedicated performer, Smith still continued to tour.
As a blues artist, Bessie Smith could deliver her songs with such emotion. She knew firsthand about struggle and heartbreak. Her first husband, Earl Love, died. Her second marriage to Jack Gee in 1923 was an unhappy union. The couple adopted a son named Jack Gee, Jr. and after they separated in 1929, they feuded over the child. Smith also battled a problem with alcohol.
While working on a comeback, Bessie Smith died on September 26, 1937, as the result of an automobile accident. Since her death, her music continues to win over new fans and collections of her songs have sold well over the years. Smith has been immortalized in numerous works, including Edward Albee's 1961 play The Death of Bessie Smith.