BERT KAEMPFERT
Biographie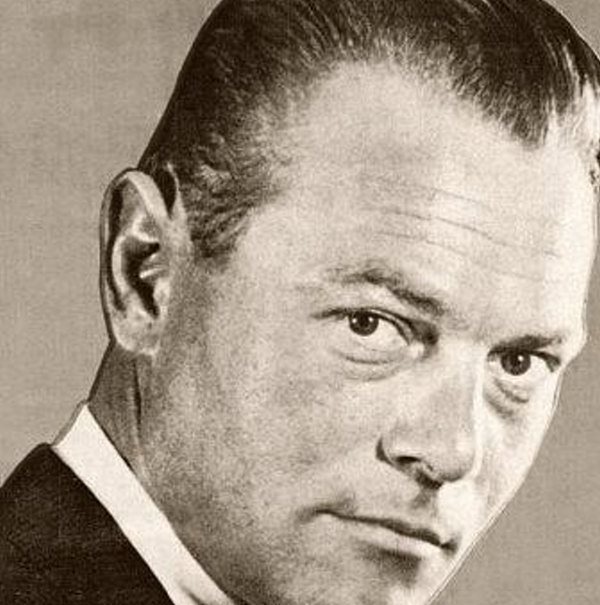 Bert Kaempfert (born Berthold Kämpfert; 16 October 1923 – 21 June 1980) was a German orchestra leader and songwriter. He made easy listening and jazz-oriented records, and wrote the music for a number of well-known songs, such as Strangers in the Night and Spanish Eyes.
He was born in Hamburg, Germany – where he received his lifelong nickname, Fips – and studied at the School of Music there. A multi-instrumentalist, he was hired by Hans Busch to play with his orchestra before serving as a bandsman in the German Navy during World War II. He later formed his own big band, toured with them, then worked as an arranger and producer, making hit records with Freddy Quinn and Ivo Robić. In 1961, he hired The Beatles to back Tony Sheridan for an album called My Bonnie. The album and its singles, released by Polydor, were the Beatles' first commercially released recordings.
Kaempfert's orchestra made extensive use of horns. A couple of numbers that featured brass prominently, Magic Trumpet and The Mexican Shuffle, were played by both Kaempfert's orchestra and by the Herb Alpert & the Tijuana Brass, whose initially Mariachi style, in fact, evolved towards the Kaempfert style as the 1960s progressed. The Brass covered Magic Trumpet, and Bert Kaempfert  returned the favor by covering Brass compadre Sol Lake's number, The Mexican Shuffle. The latter tune evolved into a TV ad, The Teaberry Shuffle.
Many of his hits during this period were composed and arranged with the help of fellow German Herb Rehbein, who became a successful bandleader in his own right. Rehbein's death in 1979 shook Kaempfert deeply. Both Kaempfert and Rehbein were posthumously inducted into the Songwriters Hall of Fame.
By the 1970s, sales of Kaempfert's music had dropped off somewhat, but he continued to record (his version of the Theme from Shaft was admired by Isaac Hayes himself) and remained popular with audiences. He expanded the musical scope of his band and recorded in a wide variety of styles. He also began to play live concerts with his orchestra, beginning in 1974, with a successful appearance at London's Royal Albert Hall. A cigarette smoker (as illustrated on the posthumous Best of CD), he died suddenly, at the age of 56, following a stroke at his home on Majorca, shortly after a successful appearance in Britain.
Bert Kaempfert  used many musicians who were available in Germany and other parts of Europe, including many of the same players who played for James Last, Kai Warner and Roberto Delgado. He featured such top soloists as trumpeters Charly Tabor, Werner Gutterer, Manfred Moch and Ack van Rooyen, trombonists Ake Persson and Jiggs Whigham, and sax/flute player Herb Geller. Drummer Rolf Ahrens supplied the characteristically simple but steady beat, often playing just a snare drum with brushes.
Another contributor to Kaempfert's music was guitarist/bassist Ladislav "Ladi" Geisler, who popularized the famous "knackbass" (crackling bass) sound, using the Fender Telecaster Bass Guitar, which became the most distinctive feature of many Bert Kaempfert  recordings – a treble staccato bass guitar sound in which the bass string was plucked with a pick and immediately suppressed to cancel out any sustain. It was Geisler who lent his guitar amplifier to The Beatles for their recording session with Tony Sheridan, after the band's own equipment proved to be inadequate for recording purposes.