BEBO VALDÉS
Biographie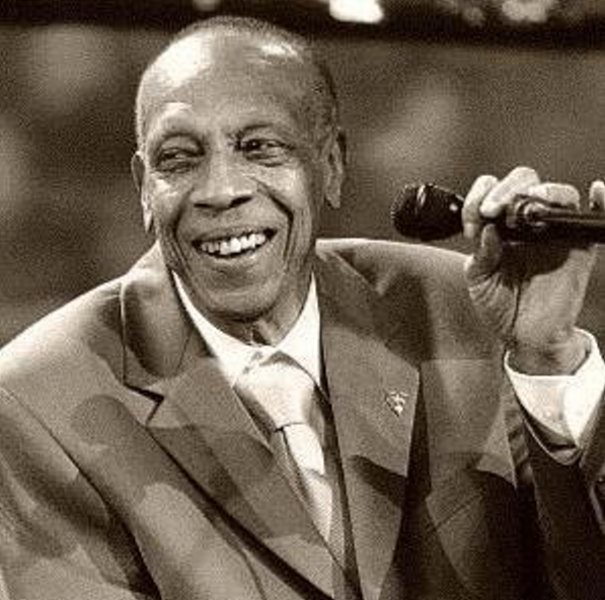 Bebo Valdés (born Ramón Emilio Valdés Amaro in Quivicán, 9 October 1918) is a Cuban pianist, bandleader, composer and arranger. He was a central figure in the golden age of Cuban music, led two famous big bands, and was one of the 'house' arrangers for the Tropicana Club. Bebo Valdés started his career as a pianist in the night clubs of Havana during the 1940s. From 1948 to 1957 he worked as pianist and arranger for the vedette Rita Montaner, who was the lead act in the Tropicana cabaret. His orchestra Sabor de Cuba, and that of Armando Valdés, alternated at the Tropicana backing singers such as Benny More and Pío Leyva.
 Bebo Valdés played a role in the development of the mambo during the 1950s, and developed a new rhythm to compete with Perez Prado's mambo, called the batanga. Valdés was also an important figure in Cuban jazz and taking part in the Panart Cuban jazz sessions (one was commissioned by American producer Norman Granz). In the late 1950s he recorded with Nat 'King' Cole.
In 1960, with his singer Rolando La Serie, Bebo Valdés left Cuba for Mexico. He then lived briefly in the United States before touring Europe, and eventually settled in Stockholm, where he lived until 2007. In Sweden he was instrumental in spreading the techniques of Cuban music and latin jazz.Bebo Valdés was first married to Pilar Valdés. This marriage produced five children, one of whom is the pianist Chucho Valdés. In 1963 he married a Swedish woman and started a new family. As of 2008, he lives in Málaga, Spain.