ARTHUR "GUITAR BOOGIE" SMITH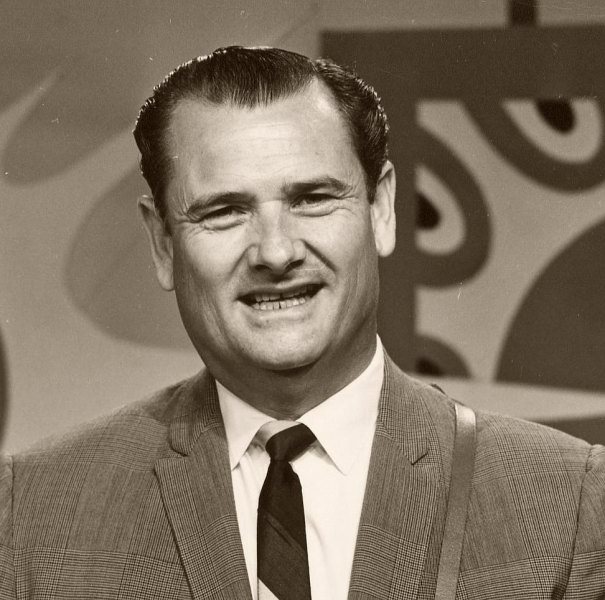 Biography
Arthur "Guitar Boogie" Smith ( (April 1, 1921, USA – April 3, 2014, USA)
Arthur "Guitar Boogie" Smith is an American musician and songwriter.
Born in Clinton, South Carolina, Arthur Smith was a textile mill worker who became a celebrated and respected country music instrumental composer. Guitarist, fiddler, and banjo player who had a major hit with the instrumental, "Guitar Boogie".
The song earned him the moniker Arthur "Guitar Boogie" Smith (to differentiate him from Tennessee fiddler and 1930s Grand Ole Opry star Fiddlin' Arthur Smith) and would be recorded by numerous others including Tommy Emmanuel and also as a rock and roll hit by Frank Virtue and The Virtues renamed the "Guitar Boogie Shuffle". Virtue served in the Navy with Smith and counted him as a major influence. Other musicians who have been influenced by Smith include Nashville studio ace Hank "Sugarfoot" Garland, Roy Clark, Glen Campbell and surf music pioneers The Ventures.
Arthur "Guitar Boogie" Smith was the son of Clayton Seymour Smith, a textile worker and music teacher who also led the town band in Kershaw, South Carolina; Smith's first instrument was the cornet. Arthur Smith, along with his brothers Ralph and Sonny formed a Dixieland combo, the Carolina Crackerjacks, who appeared briefly on radio in Spartanburg, South Carolina; they had limited success with their jazz format, and became a more popular country music group before Arthur moved to Charlotte, North Carolina to join the cast of the WBT Carolina Barndance live show and radio program. Before World War II, he was an occasional member of the WBT Briarhoppers band.
After wartime service in the US Navy, Smith returned to Charlotte; joined by his brothers, his wife Dorothy and vocalist Roy Lear, he continued his recording career and started his own radio show Carolina Calling on WBT. Smith emceed part of the first live television program broadcast in 1951 by the new television station, WBTV, in Charlotte. The Arthur Smith Show was also the first country music television show to be syndicated nationally, and ran for 32 years in 90 markets coast to coast. The band, now renamed Arthur Smith & His Crackerjacks, became an institution in the Southeast area through the new medium; their daily early-morning program, Carolina Calling, was carried on the CBS-TV network as a summer-replacement during the 1950s, increasing Smith's national visibility. The band was unusual for a country music band in that it relied on tight arrangements with written "charts" for most of their music.
In 1955, Arthur "Guitar Boogie" Smith composed a banjo instrumental he called "Feudin' Banjos" and recorded the song with five-string banjo player Don Reno. Later the composition appeared in the popular 1972 film Deliverance as "Dueling Banjos" played by Eric Weissberg and Steve Mandel. Not given credit, Smith had to proceed with legal action that eventually gave him songwriting credit and back royalties. It was a landmark copyright infringement suit.
As a composer, Smith has nearly 500 copyrights. Among his copyrights, Smith has over 100 active inspirational and/or gospel music compositions including million sellers "The Fourth Man" and "I Saw A Man". In total, his compositions have been recorded numerous times by artists including Chet Atkins, Glen Campbell, Johnny Cash, The Cathedrals, Al Hirt, Barbara Mandrell, Willie Nelson, The Gatlin Brothers, Oak Ridge Boys, Roy Orbison, Tom Petty, Boots Randolph, George Beverly Shea, The Stamps, The Statler Brothers, Ricky Van Shelton and many more.
Arthur "Guitar Boogie" Smith built and managed the first commercial recording studio in the Southeast in Charlotte; in addition to recording Smith, the Crackerjacks and its various members, such as vocalist/guitarist/songwriter Tommy Faile, it produced sides from many other acts, including rhythm and blues star James Brown, whose "Papa's Got a Brand New Bag" was cut in Smith's studio. In this facility, Smith also created and produced nationally syndicated radio programs hosted by Johnny Cash, Chet Atkins, Richard Petty, James Brown, and George Beverly Shea. Billy Graham's Hour of Decision radio program was first produced in Smith's studio. Smith also produced and hosted his own radio program, Top of the Morning, which was syndicated for an unbroken span of 29 years.
In the 1970s, Smith produced a weekly, 30-minute videotaped program syndicated in more than 90 TV markets at its peak. He produced radio and television shows for a number of other artists, including Johnny Cash, and gospel singer George Beverly Shea.
The Crackerjacks band employed a number of noted country musicians at various times, including Don Reno, fiddler Jim Buchanan (later with Jim & Jesse's Virginia Boys, Mel Tillis), banjoists David Deese, Carl Hunt and Jeff Whittington, resonator guitarist Ray Atkins (Johnny & Jack, Carl Story) and country singer George Hamilton IV. Other regular cast members included Wayne Haas, Don Ange, and Jackie Schuler, along with Ralph Smith and Tommy Faile.
As of fall 2006, Smith was retired; his extensive publishing interests, production company, and management business are managed by his son, Clay Smith. The younger Smith, a noted recording artist, ran Johnny Cash's businesses in the late 1970s and returned to the family business in 1982. His albums include Clay Smith – Smith & Son; Clay Smith & Arthur Smith – Guitars Galore; Clay Smith Decoupage; Clay Smith – Follow the River. Clay Smith is also an award-winning network television producer and record producer following in Arthur Smith's footsteps. Arthur and Clay Smith have collaborated on 12 major motion picture soundtracks including Black Sunday[disambiguation needed], Death Driver and Living Legend . The father-son team received the Grand Prize-First Place Award for Original Music in the International Real Life Adventure Film Festival in Cortina D'Ampezzo, Italy.
Smith's career includes the following awards: BMI Song of the Year Award 1973; Grammy – Dueling Banjos (1973) (original writer); Council on International Nontheatrical Events – Golden Eagle Award (1980); The Gold Squirrel Award (Grand Prize – First Prize) Festival International Film & Adventura, Cortina D'Ampezzo, Italy (1981); International Real Life Adventure Film Festival, 1st Place Award (1981); State of North Carolina Order of The Long Leaf Pine (1984); Southeast Tourism Society Award (1985); American Advertising Federation Silver Medal Award (1986); Broadcast Music Inc. (BMI) Special Citation of Achievement (over 1 million broadcast performances of original compositions); The Broadcasters Hall of Fame – North Carolina Association of Broadcasters (1990); South Carolina Broadcasters Association (2006); South Carolina Hall of Fame (1998); North Carolina Folk Heritage Award (1998); North Carolina Award (2001); Legends Award – Western Film Festival 2003; Lifetime Achievement Award – South Carolina Broadcasters Association (2006); BMI Legendary Songwriter Award (2006).
Arthur "Guitar Boogie" Smith was inducted into the North Carolina Music Hall of Fame in 2010.