ARMANDO PONTIER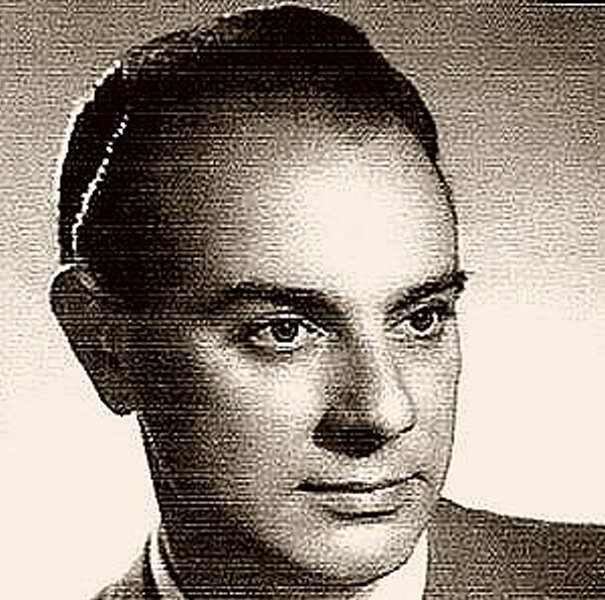 Biography
Armando Pontier (29 August 1917 – 25 December 1983)
Bandoneonist, composer and leader
Real name: Armando Francisco Punturero
Complete musician, a good bandoneon player and a better composer, he belongs to a generation that recreates tango, consolidating the task of arranging, where, as composer, he brings a work of nicely harmonized structure with completely original melodies, sometimes simple and melodic: "Corazón no le hagas caso", "Trenzas", "Tabaco" and "Claveles blancos"; others based on harmonic designs with a rhythmical treatment more complex: "Margo" and "Anoche" or even, in a definitively modern trend: "A los amigos", possibly his masterpiece, "A Zárate" and "A tus pies bailarín".
He was born in Zárate (province of Buenos Aires). When he was a young boy he entered the Juan Elhert's music school, where he learnt music reading, harmony and composition. By the hand of his teacher he arrived in Buenos Aires, with his fellow students: Enrique Francini, Héctor Stamponi and Cristóbal Herreros to play on the radio.
Later, the recognition and the start of a successful career with the maestro Miguel Caló, later his consecration with Francini, until he put together an orchestra under his own name, after 1955.
The Armando Pontier orchestra was lined-up in the bandoneon section by Armando Pontier, his friend Nicolás Paracino, Antonio Roscini and Ángel Digiovanni; the violins were played by Alberto del Bagno, José Sarmiento, Ernesto Gianni and Pedro Desret; Ángel Cichetti on piano and, on double bass, his other great musical partner, Fernando Cabarcos. The vocalists were Julio Sosa and Roberto Florio, later replaced by Oscar Ferrari.
Radio Belgrano relied on his talent for over ten years, and he was star at the carnival balls held at the Centro Asturiano, in the late 50s, with Julio Sosa and Oscar Ferrari. In 1960 the singer Héctor Darío replaced Julio Sosa and the following year Roberto Rufino takes the seat of Oscar Ferrari.
In 1963, together with his former partner Enrique Francini, and his old time buddies, Domingo Federico, Alberto Podestá and Raúl Berón, he joined "La Orquesta de las Estrellas", under the leadership of Miguel Caló, and Orlando Trípodi was on piano.
In 1966 we find him once more leading his own orchestra, with the singers Alberto Podestá and Héctor Darío. He made his first tour of Japan with the vocalists Darío and Néstor Real. Later, he put together a sextet the played on Radio Municipal and at the Marabú cabaret, with the singers Oscar Ferrari and the then recently included Carlos Casado, with whom he appeared on television and recorded a long-playing record.
In 1973 he reunited the orchestra he had with Francini to make a new tour of Japan, including among its members the female singer Alba Solís and important musicians such as: Omar Murtagh, Néstor Marconi and Omar Valente, among others.
In 1982 the juvenile Uruguayan singer Gustavo Nocetti joined them.
Armando Pontier's work as author is vast and it includes some exceptional numbers, that time has turned into true classics of the genre: "Tabaco", "Trenzas", "Corazón no le hagas caso", "Cada día te extraño más", "Anoche", "El milagro", "Claveles blancos", "El vals soñador", "Milongueando en el 40", "Bien criolla y bien porteña" and instrumental numbers of extraordinary conception like "A los amigos", "A José Manuel Moreno", "A Zárate", "A tus pies bailarín" and "Pichuco", among others. In collaboration with the Uruguayan lyricist Federico Silva he composed many songs, fourteen of them were recorded by Roberto Goyeneche with the accompaniment of Aníbal Troilo, for an LP released by RCA Victor.
He had sunken into a profound depression and passed away due to his own decision on December 25, 1983, at his apartment in the neighborhood of Belgrano.