ALICE BABS
Biographie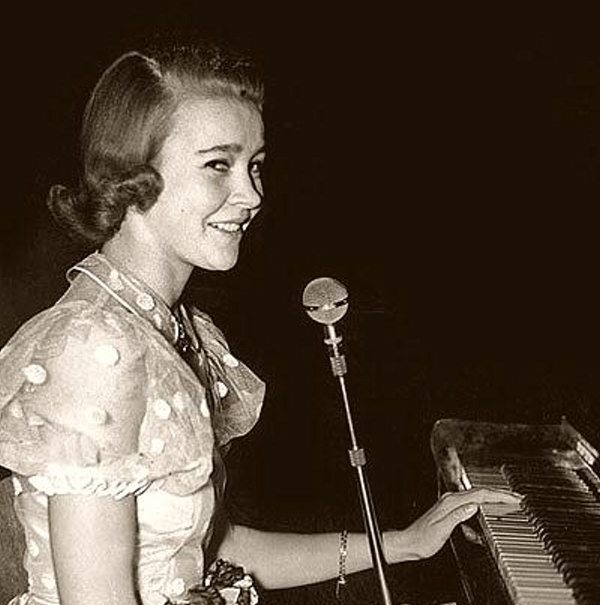 Alice Babs (born Hildur Alice Nilson; 26 January 1924, Sweden  – 11 February 2014)
Alice Babs  was a singer and actress from Kalmar, Sweden. She worked in a wide number of genres – Swedish folklore, Elizabethan songs and opera. While she was best known internationally as a jazz singer, Babs also competed as Sweden's first annual competition entrant in the Eurovision Song Contest 1958.
After making her breakthrough in Swing it magistern ('Swing It, Teacher!', 1940), she appeared in more than a dozen Swedish-language films. Despite playing the well-behaved, good-hearted, cheerful girl, the youth culture forming with Babs as its icon caused outrage among members of the older generation. A vicar called the Babs cult the "foot and mouth disease of cultural life".
In 1958, she was the first artist to represent Sweden in the Eurovision Song Contest, finishing in 4th place with the song "Lilla stjärna" ("Little Star"). The same year, she formed Swe-Danes with guitarist Ulrik Neumann and violinist Svend Asmussen. The group would later tour the United States together, before dissolving in 1965.
A long and productive period of collaboration with Duke Ellington began in 1963.  Among other works, Alice Babs  participated in performances of Ellington's second and third Sacred Concerts which the he had originally written for her. Her voice had a range of more than three octaves; Ellington said that when she was not available to sing the parts that he wrote for her, he had to use three different singers.[citation needed]
In 1963, her recording of "After You've Gone" (Fontana) reached No. 43 in the British charts.
From 1943 until his death, Babs was married to Nils Ivar Sjöblom (1919–2011). Their three children are Lilleba Sjöblom Lagerbäck (born 1945), Lars-Ivar (Lasse) Sjöblom (born 1948), and Titti Sjöblom (born 1949), the latter appearing with her mother in early-1960s advertising for Toy Chewing Gum (see inset). In her later years, Alice Babs  resided in Sweden,[citation needed] where she was active in the Lutheran church