ALFREDO SADEL
Biographie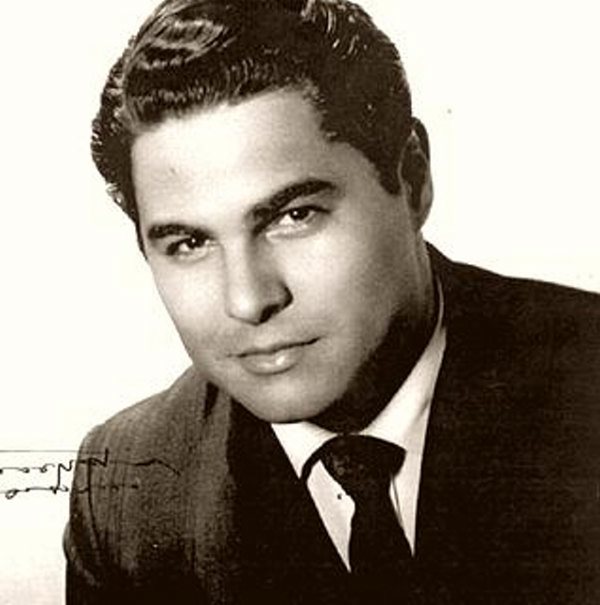 Alfredo Sadel (February 22, 1930, Venezuela – June 28, 1989)
Alfredo Sadel was a popular Venezuelan singer and actor.
Born Alfredo Sánchez Luna in Caracas, Venezuela, Sadel was affectionately called "The Favorite Tenor of Venezuela". He adopted his stage name by combining the first syllable of his surname with the last syllable of the surname of his favorite idol, tango singer Carlos Gardel. According to musician Aldemaro Romero, Sadel became Venezuela's heart-throb due to his huge popularity with the feminine audience.
Being in the peak of his popularity he was shown to the doors of Hollywood, but convinced of his conditions for the bel canto, he went to Europe to cultivate his spirit through the serious music, studying in important conservatories, to devote himself to the opera and zarzuela genres.
The means meanness certain and his political affinity carried difficulties to him in his country. Nevertheless, he was acclaimed. He made films in Cuba and Mexico next to Graciela Naranjo and Amador Bendayán, among other important Venezuelan artists.
Sadel died in Caracas, Venezuela, of cancer at age of 59. The Latina VJ Desiree Ortíz is the niece of Vanezuela's most prominent tenor Alfredo Sadel.