ALFRED NEWMAN
Biographie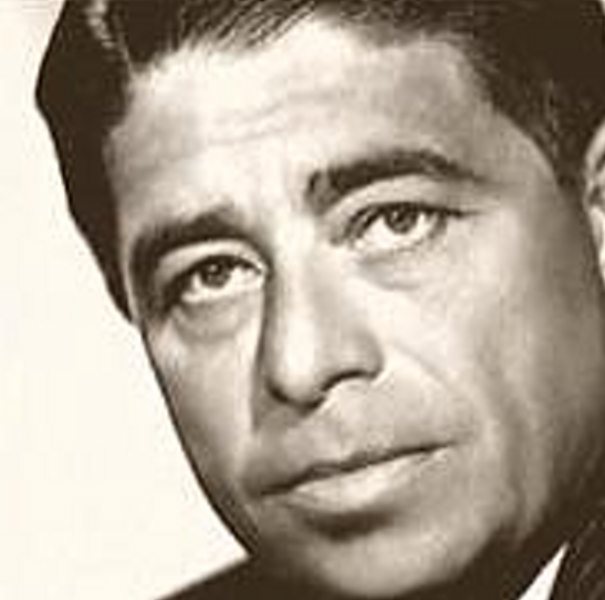 Alfred Newman (March 17, 1901, USA – February 17, 1970, USA)
Alfred Newman was an American composer, arranger, and conductor of music for films, and was also the head of a family of major Hollywood film composers, among them his brothers Emil Newman and Lionel Newman, his sons David Newman and Thomas Newman, and his nephew Randy Newman.
In a career which spanned over forty years, Newman composed music for over 200 films. He was one of the most respected film score composers of his time, and is today regarded as one of the greatest musicians ever to work in film. Along with composers Max Steiner and Dimitri Tiomkin, Newman is considered one of the "three godfathers of film music,"and played a major part in creating the tradition of composing original music for films.
Alfred Newman also conducted the music for many film adaptations of Broadway musicals, as well as many original Hollywood musicals. He won Oscars for adapting the scores of such noted musicals as The King and I (1956), Camelot (1967), and Call Me Madam (1953), as well as for adapting the songs in such Hollywood musicals as the Betty Grable vehicle Mother Wore Tights (1947). He conducted the orchestra for all of the film adaptations of the Rodgers and Hammerstein musicals except for Oklahoma! (1955) and The Sound of Music (1965). He also conducted the orchestra for the only musical that Rodgers and Hammerstein wrote specifically for film, State Fair (1945), and its 1962 remake. (However, the television remake of South Pacific (2001) was not made until long after Newman had died.)
Newman won nine Academy Awards, more than any other composer in Oscar history, and second only to Walt Disney for the most wins by an individual. He was nominated a total of 45 times, making him the third most nominated person in the history of the Academy Award behind Disney and John Williams.
The eldest of ten children, Newman was born in New Haven, Connecticut. A musical prodigy, he began studying piano at the age of five with Sigismund Stojowski, and walked a ten-mile round trip every day to practice on a neighbour's piano. He was able to supplement his poor family's income by playing in theaters and restaurants. He traveled the vaudeville circuit with performer Grace LaRue, billed as "The Marvelous Boy Pianist". He also studied composition with Rubin Goldmark. By the age of twenty he was in New York, beginning a ten-year career on Broadway as the conductor of musicals by composers such as George Gershwin, Richard Rodgers, and Jerome Kern. Then, in 1930, he accompanied Irving Berlin to Hollywood. In Los Angeles, he had private lessons from Arnold Schoenberg.
Alfred Newman arrived in Hollywood in 1930 as a conductor. After completing his work on Berlin's project, a film called Reaching for the Moon, Newman found work with Samuel Goldwyn and United Artists, writing his first full film score for Goldwyn's 1931 production, Street Scene. The title song he wrote for this film became a theme to which he returned on several occasions, including the opening of the 1953 film How to Marry a Millionaire, in which Newman is seen conducting the studio orchestra. The theme also appears in films I Wake Up Screaming, Cry of the City, and Where The Sidewalk Ends.
In 1940, Newman began a 20-year career as music director for 20th Century-Fox Studios. He composed the familiar fanfare which accompanies the studio logo at the beginning of Fox's productions, and still introduces Fox pictures today. In 1953, Newman wrote the "CinemaScope extension" for his fanfare. This fanfare was re-recorded in 1997 by his son David, also a composer, and it is this rendition that is used today.
Newman's final score was for the 1970 film Airport, produced by Universal Pictures. Newman conducted the recording sessions for the music heard in the film, but was unable to conduct the commercial release of the score due to failing health, and the commercial release was conducted by Stanley Wilson. Newman retired from film scoring immediately after completing the score.
Newman died on February 17, 1970, one month before his 70th birthday at his home in Hollywood from complications of emphysema.