ALBERTO CLOSAS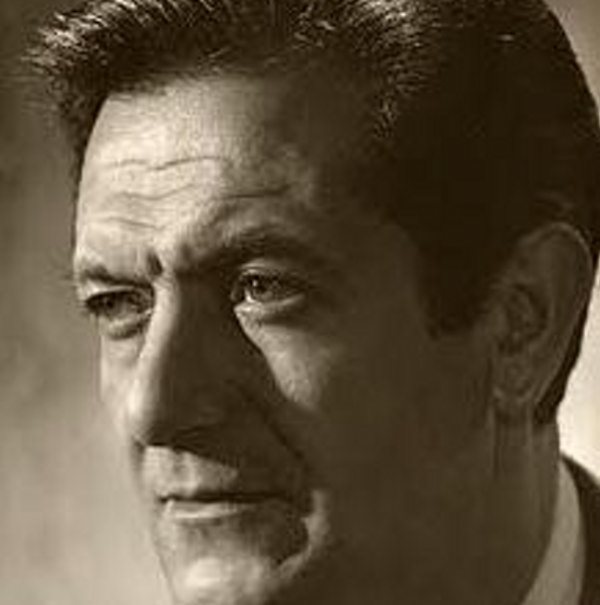 Biography
Alberto Closas (1921-1994, Spain)
Alberto Closas was born in Barcelona to a Republican family, but a substantial period of his career, including his earliest starring roles, took place in Argentina. In 1941, he debuted as a stage actor in the company of legendary star Margarita Xirgu, and from 1943 on, he became a successful screen leading man, co-starring with Eva Duarte (the future Mrs. Perón) in her only substantial film role.
His Latin American career in the 1940s includes El pecado de Julia (Julia's Sin, Mario Soffici, 1946), Historia de una mala mujer (Tale of a Bad Woman, Luis Saslavsky, 1948), and Tierra de fuego (Land of Fire, Mario Soffici, 1948). He came to Spain in 1955. At the time, Juan Antonio Bardem was looking for an actor to play the lecturer protagonist in Muerte de un ciclista (Death of a Cyclist, 1955), and Alberto Closas effectively projected an angst-ridden image that was perfect for this story of bourgeois bad conscience. In those years, he was an imposing presence in such films as the Shakespeare adaptation La fierecilla domada (Taming of the Shrew, Antonio Román, 1956), La vida en un bloc (Life in a Notebook, Luis Lucia, 1956), Distrito quinto (Fifth District, Julio Coll, 1958), and the entertaining Edgar Neville drawing-room comedy El baile (The Dance, 1959).
Unfortunately, there were few other good roles for the rest of his career, with titles that alternated between light comedy and drama. His most popular role was as the congenial patriarch in La gran familia (The Big Family, Fernando Palacios, 1962), one of the biggest-grossing titles in Spanish film history, and its two sequels (La familia . . . y uno más [ The Family and One More, Fernando Palacios, 1965 ] and La familia bien gracias [ The Family Is Fine, Thanks, Pedro Masó, 1979 ]).