ALAN LOMAX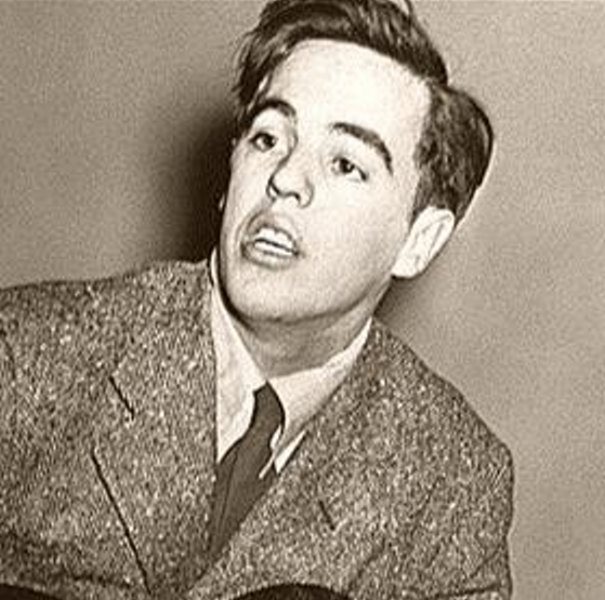 Biography
Alan Lomax was born in Austin, Texas,USA; on January 31, 1915. Lomax collected folk recordings with his father for the Library of Congress and popularized artists including Lead Belly and Muddy Waters. His academic and popular work helped to shape the field of ethnomusicology and cultural history and to launch the folk revival of the 1960s. Lomax died in Sarasota, Florida, on July 19, 2002.
Alan Lomax was born on January 31, 1915, in Austin, Texas. His father, John Lomax, was scholar of Texas folk life who collected the songs of sharecroppers in the Deep South. Alan began traveling with his father when as a teenager. Lomax attended Choate Rosemary Hall and the University of Texas before returning to the active collection of folk music.
After completing his studies, Lomax joined his father in his fieldwork. Father and son toured the South, gathering recordings for the Archive of American Song. It was during this trip that Alan and John Lomax discovered the great blues singer Huddie Ledbetter, better known as Leadbelly. The pair also published several books together, including American Ballads and Folk Songs and Our Singing Country.
Over the course of his career, Alan Lomax collected thousands of recordings and introduced artists including Woody Guthrie and Muddy Waters to broad audiences. In 1938, he made a series of recordings of the legendary pianist Jelly Roll Morton. In addition to his work in the United States, Lomax spent much of the 1950s traveling, collecting folk recordings in Great Britain, Italy, and Spain as well as the Caribbean. His wife, Elizabeth Goodman, and daughter Anna often accompanied him on these journeys.
Alan Lomax worked both to preserve and to popularize folk and blues music and musicians. He hosted a CBS radio show in New York featuring performers such as Pete Seeger, who became nationally known. The music he championed informed the folk revival of the 1960s and inspired artists, including Bob Dylan.
While Lomax sought a wide audience, he also published a body of significant academic work on American folk music. He wrote a biography of Jelly Roll Morton, Mr. Jelly Roll, which explored the social and historical context for the development of jazz. He developed a system called canometrics, a statistical analysis of anthropological data. Lomax, a member of the Popular Front in the 1940s and an outspoken voice for diversity, founded the Association for Cultural Equity at Hunter College in New York City to perpetuate work along these lines.
Alan Lomax was widely recognized for his work, which he continued into his later years. He received the National Medal of Arts from the National Endowment for the Humanities in 1986. In 1993, Lomax received the National Book Circle Award for The Land Where the Blues Began. He subsequently adapted the book into a film.
In 2000, Lomax was honored with the Library of Congress Living Legend Award for his contributions to the study of folk life and music worldwide. He died in Sarasota, Florida, on July 19, 2002