ABBE LANE
Biographie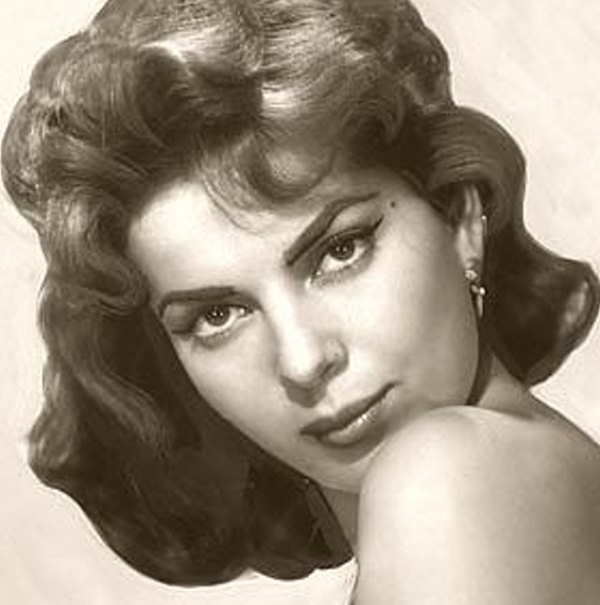 Abbe Lane (born December 14, 1932, USA)
Abbe Lane is an American singer and actress.
Born Abigail Francine Lassman in a Jewish family in Brooklyn, New York, Lane began her career as a child actress on radio, and from there she progressed to singing and dancing on Broadway.
Married to Xavier Cugat from 1952 until their divorce in 1964, Abbe Lane achieved her greatest success as a nightclub singer, and was described in a 1963 magazine article as "the swingingest sexpot in show business". Cugat's influence was seen in her music which favoured Latin and rumba styles.
In 1958 she starred opposite Tony Randall in the Broadway musical Oh, Captain! but her recording contract prevented her from appearing on the original cast album of the show. On the recording, her songs were performed by Eileen Rodgers. Lane later recorded her songs on a solo album. The most successful of her records was a 1958 album collaboration with Tito Puente titled Be Mine Tonight. Apart from working solo, Lane frequently appeared on talk shows with Cugat.
She attracted attention for her suggestive comments such as "Jayne Mansfield may turn boys into men, but I take them from there" and also commented that she was considered "too sexy in Italy". Her costume for an appearance on the Jackie Gleason Show was considered too revealing and she was instructed to wear something else; however she appeared on the shows of Red Skelton, Dean Martin and Jack Benny without attracting controversy.
In addition to her Italian films, Lane was a frequent performer on the television show Toast of the Town during the 1950s. She also played guest roles in such series as The Flying Nun, F Troop, The Brady Bunch, Hart to Hart and Vega$. She appeared in Twilight Zone: The Movie (1983) in the role of an airline stewardess.
She has a star on the Hollywood Walk of Fame for her contribution to television, at 6381 Hollywood Boulevard.